Parent and child fostering
There is an increasing need for parent and child foster carers in Lancashire and we need more foster carers who are willing to take on this type of fostering. Parents live with their children in a foster carer's home. This enables them to stay together and develop a strong relationship at a crucial developmental stage in their lives.
The foster carer will support and offer guidance to the parent to develop their parenting skills in a natural, warm and nurturing family environment. Parent and child foster carers do not just look after a 'mother and baby' and this type of fostering can involve supporting a mother, brothers and sisters or sibling groups, father and child or mother, father and child.
Allowances and support
Parent and child  foster carers  receive extra allowances, depending on the type of fostering offered. As an example, weekly payments are currently £565 for one baby and a parent or £930 for two young children and a parent. We offer additional support to parent and child foster carers including:
Specialised training
Access to our Fostering Academy
A buddying system with another experienced parent and child foster carer
Increased visits from your own social worker and/or support worker
An out of hours' advice line which is answered by a qualified social worker
Thanks to the hard work of the foster carers and parents, many of our parents and children have been successfully supported to be able to remain together, and move onto living in their own homes within their local communities.
Becoming a parent and child foster carer for Lancashire means that you can help our most vulnerable children and support local families to remain together.
If you can provide warm and supportive care to a local child and family, foster with us, we would love to hear from you.
Parent and child foster care: our carers and team tell us more
We spoke to two parent and child families and our #LancsFostering social worker, Chantelle to find out more about this special type of fostering that helps families stay together. Watch our series of videos below (click menu top right to view the full playlist).
Parent and child foster carers: in their own words
Our foster carers support parents with the practicalities of parenting, including establishing a routine, learning how to respond to their baby, budgeting their finances, and cooking a meal. Read some of the experiences of our current parent and child foster carers.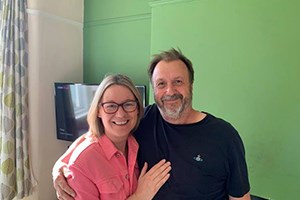 "Why do we now choose to care for parent and child placements above the others? How much better is it for any child to be able to spend those vital early times in their life with their birth parent in a safe and secure environment? We can help that happen and we feel privileged to be a part of it. We want to be able to support parents and offer them the chance to make the right life choices for themselves and for their children. It's really tough at times, but I think about how I would have coped without the much needed support of my mum when I had my baby and stick with it. Parents who are struggling need someone to believe in them and give them the nurture they desperately need too. The young mums we have cared for now live happily in the community with their children and we are still there to offer support if and when they need it. They will always be a part of our family." Sarah Jane (pictured with her partner Andrew).
"We have fostered for ten years now, and decided to give parent and child placements a try as we are experienced carers. We were a little apprehensive at first as we didn't know what to expect. We soon found our feet and welcomed new parents trying to make them feel at ease and part of the family. We taught them good nurturing, money management, building good routines, cooking, but most of all helped them gain confidence in themselves as parents. We actually found this quite easy to do and have built great relationships which have carried on when returned home with their babies. We are thoroughly enjoying these placements and the challenges they sometimes bring." Cora.
"Being there to support a parent, succeed in becoming confident in caring for their baby, and being determined enough not to give up no matter how many times something new is asked of them is something I will never forget." Debbie and Karl.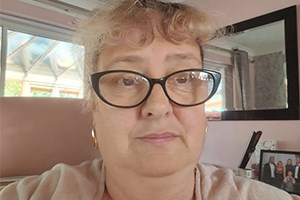 "Parent and child placements are an essential part of fostering. Not only are we helping to give the child the best start in life, but we are also providing a safe and secure base for the parent to learn how to look after their child. Some of the parents that we come across haven't had the best start in life themselves, so to feel a part of a stable family can sometimes have a daunting effect, but with a lot of love, understanding and support, they thrive and you become a part of their family." Jayne.
If you've been inspired by these quotes, and want to know more, read our parent and child fostering stories.
Becoming a parent and child foster carer for Lancashire means that you can help our most vulnerable child and support local families to remain together. Read more about the experiences of our parent and child foster carers.
Get in touch
Interested in fostering with us? We'd love to hear from you.
If you'd prefer to speak to someone then give us a call on 0300 123 6723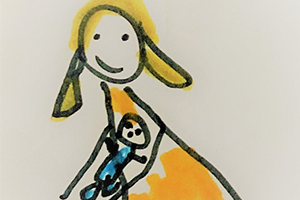 Jayne and Roger have been fostering for over 9 years and have fostered children of all ages from babies straight from hospital all the way up to teenagers and parent and child families.
Read about their experiences or see all our parent and child fostering stories.