Types of fostering
As a foster carer you would care for someone else's child in your family home while they cannot live with their own family. You would provide a safe, warm, caring and stable home for a child as long as they need it.
You could care for children and young people across a wide age range - from birth to 18 years old. We encourage our foster carers to consider as many ranges of children's needs and age groups as possible. However, we recognise that you may feel more comfortable in caring for a specific age group when initially approved, whilst building up your confidence and experience with our support and guidance.
These are the general types of foster placements that we need to find carers for:
Respite
We also need respite foster carers, who can look after children and young people for short periods of time, like at weekends and during school holidays.  This could be for looked after children where they need a short break, or for children with disabilities.
Shorter term 
This means looking after a child or young person until the time is right for them to move on to their permanent placement. 
A shorter term foster carer also looks after children needing somewhere safe to stay for a few nights, weeks or months while we put longer term plans into place for their future.
Long-term or permanent
For children and young people who need to live away from their birth family, it's not always appropriate for them to be adopted. In these circumstances we need to find them a permanent foster carer who can look after them until they're adults. If this type of fostering is of interest to you read more about options for long-term fostering.
Parent and child foster care
Parent and child placements involve having a child or children with one or more of the parents in your home and supporting them to care for their children. This type of fostering is challenging but rewarding and the enhanced allowances offered to foster carers reflect this. Find out more about parent and child foster care.
Fostering older children and teenagers
We need new foster carers to look after children and young people of all ages, but there is a particular need for foster carers for older children and teenagers. We know that teenage years are a crucial time of development for young people who are growing towards reaching independence and they need a safe, stable and loving home. Fostering teenagers brings both rewards and challenges but it can be more straightforward than fostering children who are younger, and the difference you can make to their life is very obvious and clear to see. You can help support a young person to achieve their goals, hopes and dreams with clear guidance and support as one of our foster carers. Find out more about fostering older children and teenagers.
Family and friends foster care
A family and friends or 'Connected Person' foster carer is usually a family member such as a grandparent, aunt or uncle. It can also be someone who already knows the child or young person well, for example a teacher. These carers still need to go through the foster carer application and assessment process, even if they have already looked after the child before.
Best for Baby - concurrent placements
This is a very special type of foster care that is a route to adoption designed to give babies and young children under 2 years old a better start in life.
Concurrent carers are assessed and trained both as prospective foster carers and adopters. They act as foster carers for the child, supporting contact with birth family members while the court decides the child's future
More information about Best for Baby can be found on the Adoption Lancashire & Blackpool website (external link).
Better Beginnings - fostering for adoption
Better Beginnings - fostering for adoption is similar to Best for Baby, but is for children of any age including babies. Carers are approved as both adopters and foster carers. You can find more information about Better Beginnings on the Adoption Lancashire & Blackpool website (external link).
The difference between fostering and adoption
Fostering is generally for a limited period – whether it be for a week, a month, a year or more. Adoption is for life. Find out more about adoption, or about the differences between fostering and adoption.
Get in touch
Interested in fostering with us? We'd love to hear from you.
If you'd prefer to speak to someone then give us a call on 0300 123 6723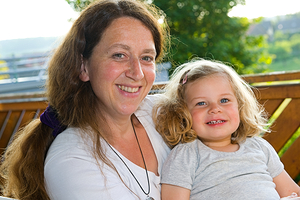 In nine years fostering with us Denise has cared for children from two weeks old to teenagers and everything in between.
Read Denise's story or see all our fostering stories.