Events
Community events 
We are pleased to be hosting some informal in-person events around the county. Our team look forward to meeting you, to answer any questions you may have about fostering and advise you on the process. If there isn't an event planned near you at the moment, please keep checking this page which will be updated when new events are confirmed.
Online events
An evening with a foster carer (online) – the myths revealed
Hear one of our experienced foster carers talk about their years of fostering with us and they'll be able to answer your queries from first-hand experience. We will also tell you about what is involved in applying to foster and the fantastic support and training we provide every step of the way, including our foster care academy.
Our online events will be taking place on the following dates, from 6pm – 8.00pm:
21 June 2022
19 July 2022
16 August 2022
20 September 2022
18 October 2022
15 November 2022
20 December 2022
Please join us by emailing us at fosteringmarketing@lancashire.gov.uk or call for more information on 0300 123 6723 and we can invite you into our zoom event to find out all you need to know about caring for our vulnerable children by being a foster carer with us.
Get in touch
Interested in fostering with us? We'd love to hear from you.
If you'd prefer to speak to someone then give us a call on 0300 123 6723
Sarah and Derek's story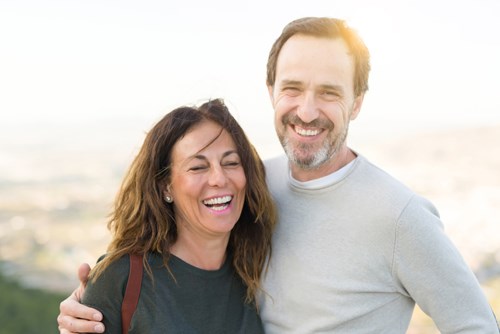 Foster with us
Sarah and Derek decided to foster with us after going to a fostering surgery. Read their fostering story