Find out more
Following the government's latest advice about coronavirus our fostering events are cancelled until further notice. To find out more about fostering with us you can give us a call on 0300 123 6723 or complete our enquiry form and one of the team will contact you. 
Information evenings
**Cancelled until further notice**
Our information evenings are informal and give you the chance to have a chat with social workers who are experienced in fostering.
We'll tell you a bit about becoming a foster carer and how we can support you. We'll also show some short video clips. Some of our foster carers will be there to share their experiences and answer any of your questions.
The information evenings run from 6pm to 7.30pm.
There is no need to book but please arrive promptly as the presentations start at 6pm. 
Fostering surgeries
**Cancelled until further notice**
 Lancashire County Council's fostering team is running unique drop-in surgeries for people interested in fostering offering: 
Face to face individual meeting with an expert in fostering recruitment and assessment
An experienced foster carer on hand to answer your questions
Fast tracking through the process so that your details can be checked for eligibility and an initial visit to your house be booked on the spot 
Community Events
**Cancelled until further notice**
We run drop-in events in community venues across Lancashire throughout the year. We've starting trialling fostering events in Costa Coffee branches, so if you're popping in for a coffee, come and say hello to our team. If there isn't an event planned near you at the moment, please keep checking this page which will be updated when new events are confirmed. 
Our foster carers are #ProudToFoster with us 
Our foster carers have been helping us to recruit more foster carers by talking on social media about why they are #ProudtoFoster with us. Two of our carers Ahmed and Beth also took part in radio adverts and a behind-the-scenes video, which you can watch on our fostering stories page. If you follow us on Pinterest you can also see some of our amazing foster carers on our fostering board. 
If you're interested in finding out more about fostering with us you can do this by visiting us at an event near you, completing the online application form by clicking on the green 'enquire about fostering' box on this page, or by calling us on 0300 123 6723.
Get in touch
Interested in fostering with us? We'd love to hear from you.
If you'd prefer to speak to someone then give us a call on
0300 123 6723
Taking the first step
When you are ready to take the first step to fostering, we are here to answer your questions.
Sarah and Derek's story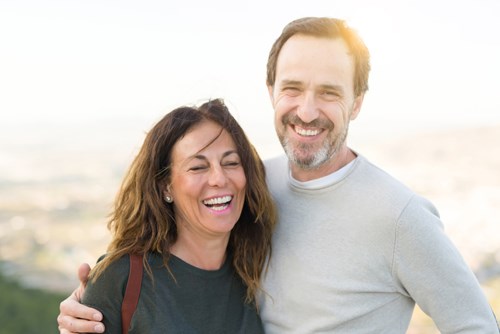 Foster with us
Sarah and Derek decided to foster with us after going to a fostering surgery. Read their fostering story and come along to one of our events, or get in touch.