Welcome to the People's Network
Follow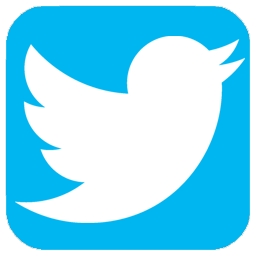 @lancspublib on Twitter and Like 
 @lancslibraries on Facebook
This Lancashire Day, we are celebrating our great County with free screenings of a short film, "Hit the North". Hit the North is available to watch any time you want on this computer, and celebrates the voices and dialects of people across the North. The piece, commissioned by Spot On Lancashire, features local artist, Matt Wilkinson, reciting poetry he composed inspired by the people he met and the places he visited whilst travelling around Lancashire using public transport.
(Please note that you will need to be signed into your YouTube/Google account in order to watch this video)
Download the acclaimed debut novel, The Familiars, written by author, Stacey Halls, from Rossendale. The historical fiction book is set at Gawthorpe Hall, Padiham, in 1612 during the Pendle witch trials. Many of the characters in the novel are real-life figures, with the main character being Fleetwood Shuttleworth, from Gawthorpe Hall.
The eBook and eAudiobook are available for immediate download until 31 December 2019. 
Free online technology training directory.
Computer and technology basics, internet safety and security.
Training for tablets, devices, apps and operating systems.
The Computer School is part of our Digital Library - quality online resources we've paid for so you don't have to.
We're challenging Lancashire readers to read or listen to a book a week in 2019. We want all our book lovers across the county to share reviews and ratings on our catalogue. Join the #Lancs50Books Challenge. 
Our Autumn theme is Thrillers and Chillers. Curl up with a book as the dark nights draw in. Crime, ghost, horror and mystery stories, Scandi-noir, a historical mystery or anything in between –the choice is yours! Find a great title on our Thrillers and Chillers list.
Share your reviews and recommendations on our library catalogue, Twitter and Facebook.  
Information about visas and the EU settlement scheme
Stay safe online
Sign up for a Learn my Way Online Safety course to help you shop, bank and socialise safely online.
See our important advice on how to stay safe online. Lancashire libraries have also prepared a list of useful websites.
CEOP offer help and advice to keep children safe online. Has someone acted inappropriately towards you online, or to a child or young person you know? You can report it to CEOP.
Computers and Wi-Fi
If you are experiencing problems accessing some sites on Internet Explorer, we have now installed Google Chrome internet browser as an alternative and would recommend that you use that browser. Type http://bit.ly/pnethome into the Chrome address bar to view this page there.
Find out more about using library computers, personal laptops and devices in libraries and about access to free Wi-Fi.