Welcome to the People's Network
Follow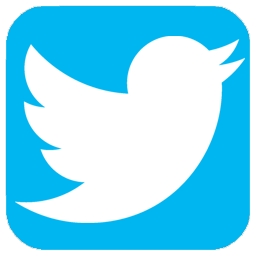 @lancspublib on Twitter and Like
@lancslibraries on Facebook
Join the SCART Club this summer
You've got until Saturday 29th September to complete your SCART Club tasks. 

Come along to a SCART Club event.
Our award winning Reading Hack Ben has created a special Scratch game for the SCART club. A fun way to get your Technology stamp! Download the instructions here (PDF 680KB)
Play Band Runner to check how to stay safe online for one of your Technology tasks.
Find books to read for SCART Club.
Accessing Gmail
If you encounter problems accessing your Gmail account using Google Chrome this is a way to get round it:
There is a message bar across the top which states that "This version of Chrome is no longer supported. Please upgrade to a supported browser" but if you go to www.google.co.uk and click on the gmail link it lets you sign in. The other option is to use Firefox to access it which also works but is a bit more time consuming as you would have to download it each time.
Free online technology training directory
Computer and technology basics, internet safety and security
Training for tablets, devices, apps and operating systems
We're challenging Lancashire readers to read or listen to a book a week in 2018. We want all our book lovers across the county to share reviews and ratings on our catalogue. Join the #Lancs50Books challenge.
Our theme for Spring/Summer is our Desert Island Books. Share books that made you laugh out loud and those that inspired you. See our Desert Island Reads. 
Stay in touch
The law has changed and we need your permission to stay in touch. Let us know if you would like us to keep you up to date with what's happening in Lancashire's libraries, museums and the Archives.
Stay safe online
Sign up for a Learn my Way Online Safety course to help you shop, bank and socialise safely online.
See our important advice on how to stay safe online. Lancashire libraries have also prepared a list of useful websites.
CEOP offer help and advice to keep children safe online. Has someone acted inappropriately towards you online, or to a child or young person you know? You can report it to CEOP.
Learn in libraries
Don't get left behind. Our staff and digital champions are here to offer you help with basic digital skills.
We provide bite-size courses and one to one help. It doesn't matter how young or old you are, it doesn't matter if you've never used a computer, we can help you!
Get Online Basics courses in Lancashire Libraries
Tell us about your basic digital skills
We hold courses across our libraries with Lancashire Adult Learning. Courses include work club, ICT essentials, creative writing, Lego robotics for families, mindfulness and more.
Computers and Wi-Fi
If you are experiencing problems accessing some sites on Internet Explorer, we have now installed Google Chrome internet browser as an alternative and would recommend that you use that browser. Type http://bit.ly/pnethome into the Chrome address bar to view this page there.
Find out more about using library computers, personal laptops and devices in libraries and about access to free Wi-Fi.
Do it online
Borrow eBooks and eAudio books
Digital Library for high quality information resources
Information For Living - health, money, work, etc.
Special educational needs and disabilities