Supported living
Supported living supports disabled people and adults with a learning disability, autism, mental health or physical disabilities to live independently and take control of their own lives.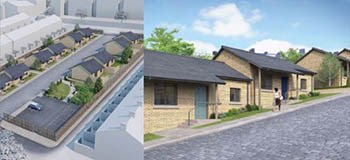 We have about 700 properties which provide supported living.
Most are shared houses, with some newer apartment or bungalow schemes with their own front door. All the properties share core background staff.
Supported living is staffed 24hours a day and people living in these properties often need constant oversight, care and support. 
Each individual will:
have a package of care which could include 1-1 hours, depending upon individual needs
share the cost of the background and night cover in the household, as this cost can be significant
These properties are not suitable for people who only require minimal personal care or support.
How to get help
A social care assessment is required to help find out what care and support needs there are.
Contact our Adult Social Care for a chat about care and support needs. A family member or friend can be part of the conversation.
How supported living can help people to live independently
Hear below from some of the people who have moved into one our new supported living schemes.
Our new bungalow scheme in Burnley is helping people to live independently: 
"I am proud of my new bungalow and love mowing the lawn."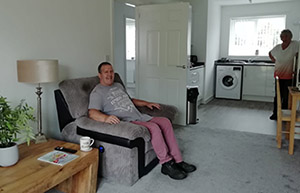 Our new flat scheme in Fylde is helping people to feel safe and independent:  
"I've waited all my adult life to live independently and my flat is my safe space. I've grown more independent, become more social and love where I live" 
Our lovely staff at the scheme say: 
"It has been a pleasure to be here from the beginning to see the project unfold into such a positive and welcoming environment.
The people we support who live here are a pleasure to be around and have settled into their new homes with such enthusiasm and dedication to making their flats person centred and homely".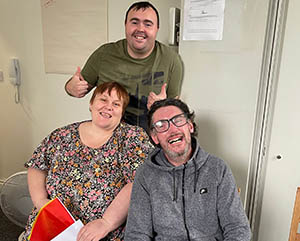 Housing with care and support development programme
See further information about the housing with care and support development programme.