Burnley
Balderstone Lane, Burnley, Lancashire, BB10 2TJ
---
Opening times
7 days a week - 9am-5pm. 
Closed on Christmas Day, Boxing Day, and New Year's Day.
Directions
The centre is most conveniently accessed from the A6114. Turn into Heasandford Industrial Estate, then onto Balderstone Lane.
Permit schemes
All our permit schemes are currently suspended at our recycling centres. This includes:
Items you can take to this centre
Types of waste accepted by all recycling centres.
You can also recycle or dispose of:
 Reuse shop at Burnley recycling centre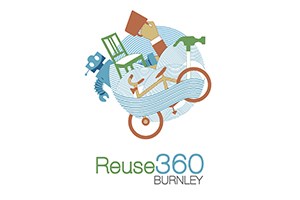 Our Burnley 'reuse 360' shop is now open! Grab yourself a bargain and come and browse Thursday – Monday, 10am-4pm* each week. If you're having a sort out, give your items a new home at our shop rather than throwing them away. The reuse shop accepts donations and sells the following items:
Bric-a-brac
Electrical goods
Furniture (with fire labels if required)
Spare parts
Bits'n'bobs
Pre-loved bargains
The reuse shop is currently operating with precautions in place to prevent the spread of Covid-19. As part of this, the shop will only accept card payments for now.
We look forward to seeing you soon to browse, buy and donate suitable goods for resale, and don't forget to share your thrifty finds using #Reuse360Burnley on social media.
Let's keep Lancashire safe
Legal restrictions on our day-to-day lives are no longer in place and although Covid-19 has not gone away, we'll learn to live with it together.
In our reuse shop, to protect our customers and staff our staff will:
continue to wear a face covering, unless exempt
respect other people's personal space and keep a safe distance
use hand sanitiser and wipe down high touch areas
keep spaces well ventilated
We ask customers and visitors to:
continue to wear a face covering, unless exempt. Exemptions to wearing a face covering.
use hand sanitiser
respect other people's personal space and keep to a safe distance
avoid visiting the shop while self-isolating or whilst showing any Covid-19 symptoms
participate in the NHS Test and Trace scheme
*Our shop will be open from 10am to 4pm with a lunchtime closure between 1pm-2pm.