Lancashire Trading Standards Service
---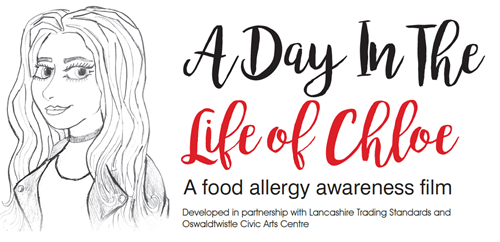 Chloe Fitzpatrick is an inspirational, determined and positive minded teenager, who does not allow her severe allergy to control her life. She has created a piece of drama for use in schools;
To raise awareness of food allergy as a serious and growing health issue
To help educate young people and adults about the potentially life-threatening nature of the condition
To ensure that as many people as possible be shown how to use potentially life-saving epi-pens.
How can you help promote awareness?
DELIVER - 'A Day in the Life of Chloe' as part of your whole school approach either during school assemblies or as part of any health awareness information days to ensure that everyone in your school;
Has a greater awareness of food allergies and its impacts on young people's health and social life.
Is supportive and understanding of young people with allergies.
Recognises anaphylaxis signs / symptoms and how to act quickly & appropriately.
The new resources can be found here.
Trading Standards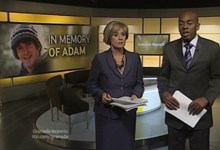 Trading Standards enforces legislation in Lancashire preventing the illegal sale of alcohol, tobacco and other age restricted products to young people. This involves undertaking test purchasing operations at retail premises, providing advice and support to retailers, with a particular emphasis on small businesses, who sell age restricted products.
We provide support to enable businesses to comply with legal requirements and also to raise awareness of their wider social responsibilities around the harmful effects these products can have on both individuals and communities.
Alcohol and Tobacco Team
In order to deliver a holistic response to underage sales issues, the Alcohol and Tobacco team takes a multi-agency approach to preventative and intervention opportunities. The aims are to raise awareness of the effects of alcohol and tobacco on the life chances of young people and the impacts they have on communities. This is achieved through research and consultation, producing and commissioning information and educational materials, developing and implementing strategies involving partner agencies, the community and young people.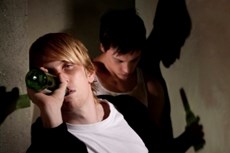 This joined up approach to tackling underage alcohol and tobacco issues contributes towards the health and well-being of Lancashire's young people and communities. The team has played a significant role in reducing the availability of alcohol and tobacco to young people since 2005 and has had success in reducing the levels of anti-social behaviour in targeted areas.