Funded childcare for 3 and 4 year olds
4. Find a nursery or childminder
You can use our childcare search to look for providers who offer this service. We recommend you choose a provider graded 'good' or 'outstanding' by Ofsted, and in Lancashire almost all the childminders and nurseries are rated as 'good' or 'outstanding'. You can see their latest inspection grade and report on the Ofsted website. You will also be able to arrange visits before you take up a place to make sure that you and your child are happy.
All our nurseries and childminders welcome children from a wide range of backgrounds and they will be happy to discuss how best to meet any cultural, religious and dietary needs you or your child may have.
Search for funded childcare for three and four year olds
Page 4 of 5
Funded places for 3 and 4-year-olds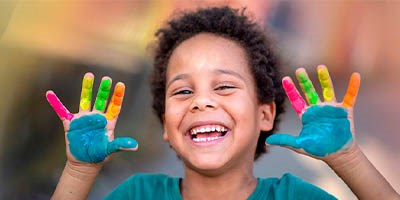 All 3 and 4-year-old children are entitled to up to 15 hours per week at a local nursery or with a childminder.
Hear from a Lancashire parent and an early years provider.