Funded childcare for 3 and 4 year olds
1. Overview
From the term after your child's third birthday, they can have up to 15 hours a week at a local nursery or with a childminder funded by the government.
You may be able to get up to 30 hours a week of funded early education if you meet the eligibility criteria.
The places are available throughout England for 15 hours per week, for 38 weeks per year.
Places are available with any of the following types of childcare provider:
A pre-school/playgroup
A private/voluntary day nursery
An independent school
A network of childminders
A nursery class in a state primary school
A state nursery school
The service should be inspected and registered by Ofsted. See our find a childcare provider section for further details.
Join the thousands of parents across Lancashire who already have a funded 3 and 4-year-old place at a local nursery or childminder. Attending the fun sessions at a nursery, playgroup or childminder, can help your child:
Make new friends and build their confidence
Improve their speaking and listening skills
Learn and develop through play
Get ready for starting school
Family are the most important people in a child's early life, but your local nursery staff or childminder can offer great support and will be happy to assist you with your child's early learning and development. They are qualified, caring professionals and their tips on the things that you can do at home can help your child come on in leaps and bounds. You can also find some useful, example activities in our learning at home resources.
When your child is using their funded hours, this is also a chance for you to take some time for yourself. You might want to start a part-time job, do some training or study, go to the gym, spend the time with your younger children or relax with family or friends. Whatever you choose to do, this is your time too!
Your child's funded place will help them to play, learn and grow so read on to find out more.
Page 1 of 5
Funded places for 3 and 4-year-olds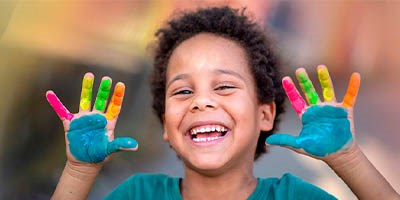 All 3 and 4-year-old children are entitled to up to 15 hours per week at a local nursery or with a childminder.
Hear from a Lancashire parent and an early years provider.