Tower Wood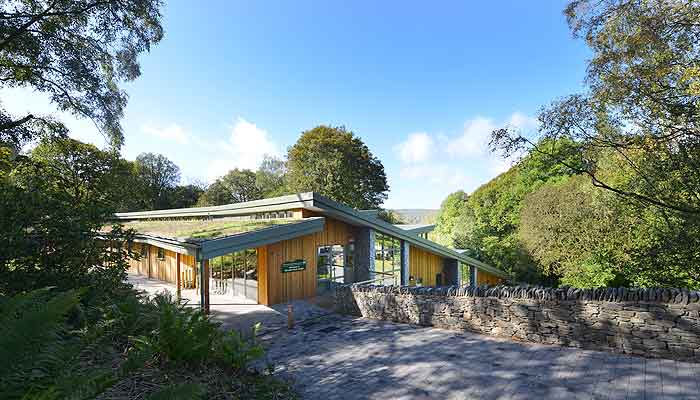 Tower Wood Outdoor Education Centre
Situated on the shores of Lake Windermere, Tower Wood offers unique facilities with eleven acres at your disposal and a privately owned boathouse giving access to the Lake. Located on the A592, from the south the Centre is 4 miles from the Newby Bridge Roundabout (2nd exit) and from the North, is 3 miles from the centre of Bowness. Tower Wood offers easy access to the Lake District.
Who are we for?
We welcome guests of all ages and capacities, offering the following provision:
Residential accommodation (self-catered and catered options available)
Day visits
Activity provision
Self-programming facilities
Private functions
Outdoor learning support
Accommodation
The Centre has a 107 bed capacity over several buildings, with Windermere Lodge offering relaxing lounge spaces with kitchenettes on each floor.
Windermere Lodge can sleep up to 59 with all rooms being en-suite. 4 rooms are fully accessible rooms with en-suite wet rooms and bedroom to bathroom hoists.  The building's main and second floors are wheelchair accessible.
The Main House sleeps 39 and South Lodge sleeps 9.
The site offers drying room facilities, classrooms and communal areas.
Dependent upon the size of your group, all or part of the site can be booked, giving you exclusive use of your allocated building.
Activities
We deliver a wide range of activities, facilitated by highly qualified instructors. Each programme is written to match your unique specific needs. Please view the range of activities at Tower Wood.
Get in touch
Booking couldn't be easier. Make an enquiry, discuss availability or find out more about what we can offer.
Location
Tower Wood Outdoor Education Centre
Windermere
Cumbria
LA23 3PL
Map
Follow us
Follow Tower Wood on Twitter and Facebook for updates, events and more. 
Useful information