Careers in Children's Services
We're delighted that you're interested in working with children, young people and their families in Lancashire. We're helping to make Lancashire a great place to live, work, visit and prosper.
As the fourth largest local authority in the country, we support approximately 1.52m people. We're passionate about making a difference to the lives of our residents, and many of those residents work with us too! We work across the county's 12 districts to support children, young people and their families – so whether you're looking in Preston or Pendle, Wyre or West Lancashire, Rossendale or Ribble Valley – there's something for you!
We're using national funding opportunities to enhance the developments in our service. We offer the best training and support and are increasing the range of services we offer to ensure we can make a positive impact for Lancashire's children and their families. Please explore this site to find out more about our service and what it's like to work with us.
Who we are
Our Children's Services are progressive and innovative. We embrace strength-based approaches and offer a challenging but rewarding working life balance. Working with children and young people is both challenging and rewarding, enabling you to make a positive difference in their lives. We understand the importance of our teams having the right support in place, a healthy work-life balance and a manageable caseload.
We are made up of a range of specialist teams who work with and support children and young people in Lancashire. Scroll down this page to see what our different teams do.
Our opportunities
We have a number of opportunities across Children's Services, from social work and safeguarding positions to educational psychologist vacancies.
Browse, register and apply for Children's Services Jobs
Applying for a job with us
Find out about our recruitment process from application to offer.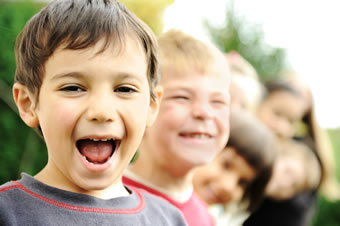 Children, young people and their families are safe, healthy and achieve their full potential.
Follow all jobs on Twitter
Reasons to join us… for our family and yours
We have a fabulous range of benefits available - too many to cover here - so we'll just highlight some of our favourites.
We're passionate about both Flexible Working and working flexibly wherever possible – it works for you and it works for us. This includes annualised hours, compressed hours, permanent part time working, job sharing, V Time, sabbaticals, term time working, and we'll facilitate working from home (or another location) wherever we can.
It allows you to hopefully have a great work-life balance and there's annual leave (up to 31 days) available to support this with the 8 bank holidays, 2 additional statutory days, plus the ability to purchase a further 20 days' annual leave each year.
We are delighted to have forums which support and provide a voice for our diverse teams – these include: FABE (Forum of Asian and Black Employees), LGBT Employee Network, Disabled Workers Forum and more.
We'll provide support whenever and wherever possible, and this ranges from a strength-based approach and support from your line managers and colleagues, to a little extra help if you need it from our occupational health service, where a range of support and counselling services can be accessed for free and confidentially.
If you're looking at moving to join us, then we have a generous £7,660 relocation allowance available with a further £2,000 top up in certain circumstances, plus allowances for subsistence, overnight, travel, mileage (business and training), medical expenses, reimbursement of eyesight test and spectacles, first aid, Hep B, professional memberships fees and Long Service Awards.
We also have a plethora of discounts for cycle to work, child day care, dog care, holidays, health and fitness, restaurants, music lessons, holidays home and abroad, Medicash and about 100 others – so whatever you need for your family and yourself, we hopefully have it covered.
Not to mention we pay your Social Work Registration Fee too, so take a chance on us and apply now!
Open days
If you are interested in a Children's Social Worker role, please join us at our next virtual open day:
Wednesday 14 December 2022 at 10am, 1pm and 6pm (3 sessions)
Each session is an hour long and hosted by our Heads of Service. They will tell you all about us and what we have to offer. You'll be able to ask them any questions you may have.
As well as experienced and senior social workers, we're also looking to speak to
students
newly qualified social workers

assessed and supported year in employment (

ASYE's)
We also want to speak to those looking at returning to the profession and those returning after welcoming a new member of the family.
If you would like to attend one of relaxed, informative events then please email Talent@lancashire.gov.uk for an invite.
Supporting practice
To have a rewarding job, and to provide the best service to our children and families, front line practitioners need a positive culture and effective support around them. We are proud of the reflective, safe and healthy learning culture here in Lancashire, as well as the range of support for practitioners, particularly for staff starting out in their careers.
New recruits to Lancashire Children's Services attend our Social Work Academy. As one of the first local authorities to set up a Social Work Academy, our programme is well-developed and a fantastic support system for your first year in practice. This consists of a 1-week induction programme for all staff, with a second week's induction programme for ASYE's. This is followed by regular recall days and training throughout the first year for ASYE's to support increased knowledge and confidence in practice.
The Academy is run by our team of Practice Development Managers, who provide a range of tailored training and development across our service to support practice to be of the highest possible standard.
All staff have the equipment they need to work flexibly, including at home. Lancashire County Council has a positive approach to working flexibly embodied in the 'Our Ways of Working' model.  
Our managers are focused on the wellbeing and positive learning cultures in their teams.
Staff have access to the latest research to help enhance their practice.
As a large local authority, we can offer a wide range of excellent training and development opportunities, as well as many avenues for career progression.
There are a range of practitioner forums and initiatives to get involved in.
We have a leadership academy for leaders and budding leaders
Please contact our Principal Social Worker, Hayley Kinowski on hayley.kinowski@lancashire.gov.uk with any questions or to discuss opportunities to work for Lancashire County Council's Children's Services.
Our teams and services
Why not hear what it's like to work with us from those that already do?
Multi Agency Safeguarding Hub (MASH)
The Multi Agency Safeguarding Hub is Lancashire's 'front door' into Children's Services and the first step to achieving positive outcomes for children, young people and families.
We are a team of co-located safeguarding partners, whose primary role is to search for and interpret information to determine thresholds and necessary action to safeguard children and young people.
As part of the service redesign and early help strategy, Lancashire County Council has launched a discreet early help team within the MASH to support one front vestibule into Children's Services, combining a request for support into both statutory services and Child and Family Wellbeing services (early help).
We look for committed team members who have established experience in the MASH service, experience in a safeguarding role, sound knowledge of legislation/ principles and confident threshold application.
This is a fast-paced role that requires the practitioner to be organised, efficient and the ability to apply appropriate threshold and risk analysis based on limited information. Effective communication is crucial in this role – the ability to work with partner agencies but also to engage families during telephone calls; to offer reassurance and support, whilst also effectively communicating risk and causes for concern.
Duty and assessment
The Duty and Assessment Team receives referrals from the Multi-Agency Safeguarding Hub (MASH) and completes the first Child and Family assessment to identify what support may be needed. We are committed to delivering a service that enables families, children and young people to actively participate within these assessments and plans, recognising that we are often the first point of contact during what can be a very difficult time. An ability to work with other professionals and agencies within this process is key to keeping families together wherever possible and achieving the best possible outcomes.
No two days are the same in this team.
If you enjoy fast-paced work, relationship-based practice, and working with children and families to identify together what support they may need, then this is the team for you!
Extra Familial Harm Team
Extra Familial Harm describes harm that occurs outside of the family system – children who are at risk of or are already experiencing harm caused by people outside of their family and/or children who are at risk of or are already causing harm to young people outside of their family.
The Extra Familial Harm Team is a newly developed service working with young people aged 13 to 18 years who are experiencing harm outside of the home. We utilise a Contextual Safeguarding approach to understanding and responding to young people's experiences of significant harm beyond their families. This approach recognises that the different relationships that children form in their neighbourhoods, schools and online can feature violence and abuse. Parents and carers often have little influence over these contexts of extra familial harm, and this can undermine the parent-child relationship.
Therefore, children's social care practitioners, child protection systems and wider safeguarding partnerships need to engage with individuals and sectors who do have influence over/within extra-familial contexts, and recognise that assessment of, and intervention with, these spaces are a critical part of safeguarding practices. Contextual Safeguarding expands the objectives of child protection systems in recognition that young people are vulnerable to abuse beyond their front doors.
We are looking for social workers who don't give up on young people, who think creatively and who are comfortable with managing young people and plans in alternative ways. Our social workers deliver intensive interventions to young people to reduce risk within a contextual safeguarding framework. If this sounds like you, don't hesitate to get in touch!
The Contextual Safeguarding Team (Exploitation) 
The Contextual Safeguarding Team is a multi-agency team co-located with the police supporting the needs of young people believed to be at risk of both sexual and criminal exploitation.
Social workers have a non-case holding role and their responsibility is to support and compliment statutory social workers by assessing and reviewing a child or young person's risk levels and implementing a plan of support where required to disrupt unhealthy relationships, support the young person to recover from what has happened to them and work collaboratively with the police to bring the perpetrators to justice.
This team seeks to draw on contemporary research and best practice to ensure children are safeguarded from exploitation in all its forms. Our work is trauma-informed, strengths based and involves building trusted relationships with children and young people to build self-esteem and confidence around themes such as safe relationships, diversionary activities and education.
Child and Youth Justice Service (CYJS)
The Child and Youth Justice Service team's aim is to prevent and reduce the risk of offending and to reduce the harm that children may present to themselves or others. They  work with children and young people aged 8 to 18. They strive to achieve their aims by working in line with our core principles of: Child First, Trauma Informed and Restorative approaches.
CYJS is a multi-agency team, made up of Social Workers, CYJ Workers, Young Person's Training officers, Probation officers, Police officers and Health specialists, including Child and Adolescent Mental Health workers, a Health Safeguarding Nurse, Speech and Language Therapist consultants, 'We are With You' Substance Misuse workers and Consultant Clinical Psychologist.
CYJS has strategic lead managers for Education/Training and Employment and Restorative Justice and Health.
CYJS provides a service to the Youth Courts and as required in Crown Court.  CYJS delivers statutory court-ordered work and non-statutory diversion and prevention services. All victims of children referred to CYJS are consulted and offered a restorative justice approach.  Referrals for statutory work are from the Police or Courts.
The prevention service offers support to children to prevent offending behaviour, referral are considered from social workers, schools and police on a case by case basis. All children and parent/carers referred to CYJS are encouraged to contribute and feedback within their assessment, intervention planning and review meetings.
Family Safeguarding does what it says on the tin. The child is the centre of our work, but it's also about a whole family approach.
Alongside the social workers in our team, we have specialist team members who work with the adults in the family around issues such as domestic violence, substance misuse and mental health.
Our focus is on keeping families together and supporting them when it's safe to do so, whether it be under a Child in Need plan, a Child Protection plan or within the court arena.
Our team members are trained in using Motivational Interviewing and working with the Cycle of Change and due to the breadth of the work, they are able to gain valuable experience and skills.
If you're looking for a challenge and to develop some excellent social work skills, then Family Safeguarding might be the right fit!
The Permanence Service is made up of Children in Our Care teams and Leaving Care teams. We dare to have big goals, huge ambitions and aspirational dreams for our children and young people, to support them to achieve and believe in themselves. Our children and young people are at the very heart of absolutely everything we do, and we include them in the decisions we make.
We work creatively with children in our care aged 0-18 years and care experienced young people aged 16-25 years.
We undertake visits to and directly work with our children and young people, review and implement multi-agency care and pathway plans and undertake assessments. We promote our children and young people's health and wellbeing, relationships and education. We also work closely with carers and other professionals to support all aspects of our children and young people's lives.
We strive to promote a sense of security, continuity, support and stability for children and young people to achieve permanence in their lives.
If our values align with yours, why not join us?
The Fostering team's purpose is to provide the best alternative family homes to children and young people who are in our care where they cannot live with their birth parents. 
This includes the following teams:
Assessments with Families and Friends Team, who assess and support family members and friends to care for children and aim to keep children within their extended family. 
Mainstream Recruitment and Assessment Team who assesses, trains and prepares our next generation of foster carers to ensure that we always have foster families for our children who cannot live with their birth family. 
Support to Permanence Teams who support and supervise our foster carers, once approved, to ensure that they have the skills, training and experience to provide the highest calibre of care to some of our most vulnerable children and young people. 
Additionally, our specialist SCAYT+ team, which specialises in emotional health support, helps carers using attachment-focused therapeutic principals.
If you're looking to make a positive difference to the lives of vulnerable children and young people in Lancashire, consider a career within the Fostering Team today!
Lancashire County Council is the host authority for the Regional Adoption Agency (RAA), which provides a comprehensive service to families in Lancashire and Blackpool.  
The RAA delivers recruits and assesses prospective adopters and supports adopters through family finding, matching and bridging up until the adoption order is granted.
The Recruitment and Assessment team is actively involved in marketing campaigns as well as adoption preparation training.
Our family-finding team is responsible for identifying a suitable adoptive family for a child with a plan of adoption. This includes completing profiles of children, using Link Maker, attending adoption activity days and subsequent matching meetings.
Finally, our adoption support team undertake adoption support assessments of families and oversee subsequent support and intervention. The team facilitate support groups, workshops and events for adoptive families, as well as working closely with multi agency partners and complete access to records for adoptees.
We are passionate about matching loving families with children and young people who need them most – are you? Join us!
The residential and outreach team is made up of the following;
One outreach service, which is a highly adaptive service to the needs of families
One adolescent support unit, which offers both outreach and planned respite
Seven mainstream children's homes accommodating 6 children
Three complex homes offering accommodation for three children who would benefit in being in a smaller home
One solo placement, which is used for the more complex children
Three short break homes, which provide essential care to children with disabilities
We work tirelessly to meet the needs of the children placed within our homes and provide the best possible outcomes for them as well as keeping them safe from harm.
We have recently won a national award for the best "Council Service Team" with the MJ Awards for the work our homes did to continue running safely during the pandemic.
If you feel you have the skills to work with us to support these children and young people, get in touch!
The IRO service is dual role, meaning that we chair Child Protection Conferences and hold a caseload of Children Looked After. This means you can work with children and families right through the service, developing positive and meaningful relationships. We have now embedded strength based Child Protection Conferences, ensuring we are working with families to understand their risks and develop their child protection plans in a co-produced way. We work diligently to  ensure that children in need of protection and Children looked After have timely, person centred plans which result in safety, stability and permanence.
The IRO service also provide additional services in terms of Reg 44 visits, meaning that you can develop relationships with our in-house residential service and get a true understanding of what life is like for children and young people in our care.
We also undertake audits, again this offers the opportunity to understand social work practice and feedback how we can develop the service.
If you feel you have the skills to work with us to support these children and families, get in touch!
The Children and Family Wellbeing Service offers early help and support to children, young people and their families across Lancashire.
The service responds as early as possible when a child, young person or family needs support and this helps to prevent concerns escalating.
By working together with the child and family we are able to provide an enhanced level of practical support to address needs directly. 
Sometimes our family support workers meet with individuals or families on a one to one basis, and sometimes they bring children, young people and families together in groups. We focus on strengths and protective factors, and build a positive relationship with the family where their voice is heard and they feel listened to.
The role of our neighbourhood based workers, who largely deliver support through our network of neighbourhood centres, is wide and varied.  This may involve supervising family time, delivering group based programmes, or working alongside other agencies and providing advice and support.
Family support workers within the Family Intensive Support teams undertake Early Help Assessments and work closely with children and families and other professionals to deliver a multi-agency plan of support that the family are on board with. Youth Workers deliver group work programmes to our young people in the community and may also provide one to one support.
Children's Social Care (CSC) and the Children and Family Wellbeing Service (CFW) have employed a Principal Worker to ensure that transitions across Social Care and Early Help are consistent, that we are applying the same thresholds, and that the services are aligned to ensure that children and families are supported to receive the right services by the right people at the right time.
The Children with Disability Service is part of the Inclusion Service and comprises a team of Social Workers, Consultant Social Workers, Child and Family Practitioners and Leaving Care Personal Advisors. We are a progressive and innovative service to work within.
We support children and young people from birth to age 18 and care leavers up to age 25 who have severe and profound disabilities, as well as their families. Working long term with our families enables us to fully embrace and be on the journey with the children and young people we support and see their achievements at different stages of their life to ensure that they have good positive outcomes and that their voices are heard. We take a strengths-based approach to supporting children and young people, to ensure we achieve the best for the children and families we support. No day is the same with the Children with Disability Team – so if you want variety, challenge and an incredibly rewarding social care job, then this is the service for you.
The Children with Disabilities Social Work Service has six teams supporting families across the whole of Lancashire. We are a generic social work service undertaking all aspects of social work for children and young people who meet the criteria for support from our service. This includes undertaking assessments, direct work, supporting children in need, children in our care and care leavers, undertaking safeguarding and court work and supporting transition to adulthood. The service offers the opportunity for the development of a wide range of practice experience and skills and career progression within the service.
Multi-agency working is key in supporting our children, young people and their families. We work closely with multi-agency partners and other teams across children's and education services to provide joined-up support that makes a real difference and improves outcomes for the children and families we support. We recognise the importance of working creatively with our children and young people. We focus on our children and young people as individuals, getting to know them, learning to communicate with them and support them and their daily experiences to be one that is positive. Our long term relationships with children and families enable us to keep them together and prevent concerns escalating by providing individualised packages of care and support.
Our aim is to ensure children and young people with disabilities are supported to achieve their full potential, reach their goals to ensure that they lead a full and inclusive life and be given the same opportunities as their peers. Come and join us on our journey to make a difference to the children and young people we support who really are at the heart of what we do - we feel it is an honour to be part of their lives.
Thinking about becoming a social worker?
Here's why you should go for it!
We've busted some common myths about social work, asked our existing social work stars to tell us why they love what they do, and most importantly, heard from children and young people about what they think makes a good social worker.
Why not hear what it's like to work with us from those that already do?
We hope that some of this "myth-busting" reassures you that we are a great organisation to work with.
Support, progression, making a difference – you name it, we've got it!
Watch this fantastic short video made by a young person.
Interested in making some extra money and supporting Children's Services at the same time?
Well… we have the answer with our "Refer a Friend Scheme"…
The idea is that if you can find us, through search or friendships, qualified children's social workers with more than 2 years' experience than you can automatically receive £300 (or even £500 for a social worker with 5 years' experience!)
All you (and they) need to do is make sure that they state on the recruitment portal when they apply - that they were referred in by you, this data will then be collected and verified once they are appointed, and payments will automatically be made at the 6 and 12 month service stages.
There are no limits to how much you earn - it's open to all permanent employees in the organisation, with the exception of the recruitment and talent acquisition teams, and all you need to do is encourage someone to come join us.
Living in Lancashire
Lancashire is like no other place – we really do have it all. With bustling towns and cities and fast transport links to Liverpool and Manchester, those who love urban living will feel right at home. There are plenty of amazing places to shop, eat and drink; we are particularly proud of our Michelin-starred chefs and restaurants!
For those who prefer the quiet life, look no further. We are home to miles of stunning coastline – 7 In Blackpool alone – and we are just a stone's throw away from our neighbouring county of Cumbria and the beautiful Lake District. If leafy market towns and villages, jaw-dropping architecture and world-famous walking trails are your thing, you've found the right place!
If you're after a family-friendly day out, Lancashire won't let you down. We have water parks, farm villages and much-loved seaside attractions to keep little ones entertained – adults too! If you want to soak up some culture, our museums and galleries won't disappoint.
We believe Lancashire's vision and potential are limitless. Our infrastructure, economy, lifestyle and welcoming nature are well known – take for instance the once-in-a-lifetime funding programme that will create thousands of new jobs and homes, while increasing the size of our local economy by £1 billion! You can find out more about the Preston, South Ribble and Lancashire City Deal on the Lancashire Enterprise Partnership website.
If you would like to play your part in Lancashire's exciting future, then why not apply for a role with us today? We can't wait to hear from you.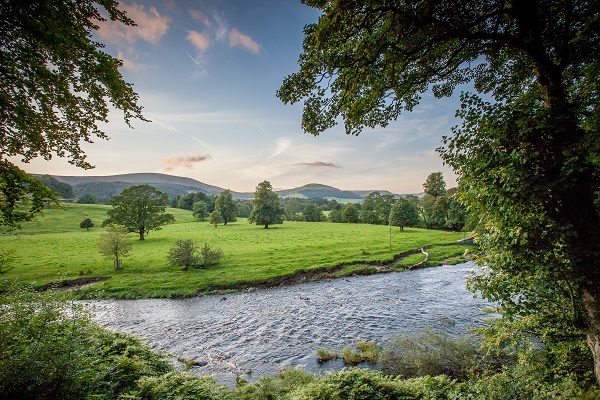 Many Lancashire days out are free, and you can find out more about them on the Visit Lancashire website.