LPDS
Evidence-based CPD, Bespoke Consultancy and Primary Resources
Are you looking to improve outcomes for your children that ensure they reach their full potential? We can provide cost-effective, time-saving and manageable solutions for your school.
Lancashire Professional Development Service have been providing high-quality, professional training and development for over twenty-five years. The team offer a comprehensive range of consultancies, courses and conferences which cover the full range of curriculum, teaching and learning, and leadership needs.
Our well established and highly regarded team of Teaching and Learning Consultants design tailor-made professional learning opportunities and consultancy packages for schools, multi-academy trusts, clusters and other settings. LPDS support is readily available across Lancashire, the North West and further afield.
The Lancashire Grid for Learning (LancsNGFL) website has recently been integrated here, providing you with a simplified and user-friendly way of accessing both CPD and subscription content*. Throughout the site you will find a wealth of information including guidance, resources, updates, best practice, links to training opportunities, and publications to use in school.
 *Paid subscription required, more information.
Latest News
You now need to login to book a course, order a publication or access your premium subscription content. To create an account - select 'login' on this page and click 'Register Here'. If your school already has an account, ask your headteacher or school business manager to set you up with a teacher account (a two-minute process). View our one-page guidance on logging in and creating accounts. Visitors can still browse the site and download free curriculum content without logging in.
Hard-copy Publication News
After Wednesday 20th July 2022 hard-copy publication orders will not be dispatched until September, unless those ordering provide a home address.
Now available to download!
2022/23 Course Programme from LPDS: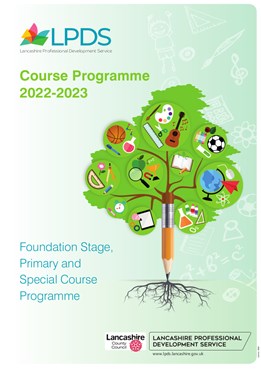 Book your CPD early and guarantee your place.
Recent Publications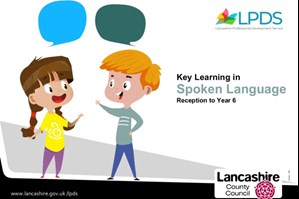 Key Learning in Spoken Language
Based upon the expectations outlined in the National Curriculum, this publication will support teachers to plan spoken language opportunities in English and across the curriculum. Publication available electronically for instant download.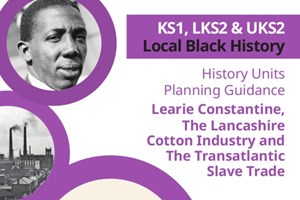 History Units Planning Guidance - Local Black History
The three Local Black History units featured within this publication seek to address the lack of balance and diversity that can occur when we 'whitewash' history and neglect to tell the stories of people from different cultures and backgrounds. Publication available electronically for instant download.
Newsletter
Don't miss out on half-termly curriculum updates, the latest CPD happening near you and new resources to save you time and enhance your classroom practice!

"In Reception, the Phase 2 progression is excellent. Most of the class can blend to read words, sentences and decodable books, and segment to write sentences already. We are thrilled! We have never had so many children being able to read and write this effectively in the autumn term."
Headteacher at a Red Rose Letters and Sounds Pilot School
The Schools' Portal provides secure access to a number of online systems, including an electronic post system, traded services and a range of information aimed at supporting schools across Lancashire.