Ash die back
Ash are one of the most prominent trees in our gardens, fields and hedges, and urgent action is needed by the owners of infected trees to ensure they don't become a danger to people or property.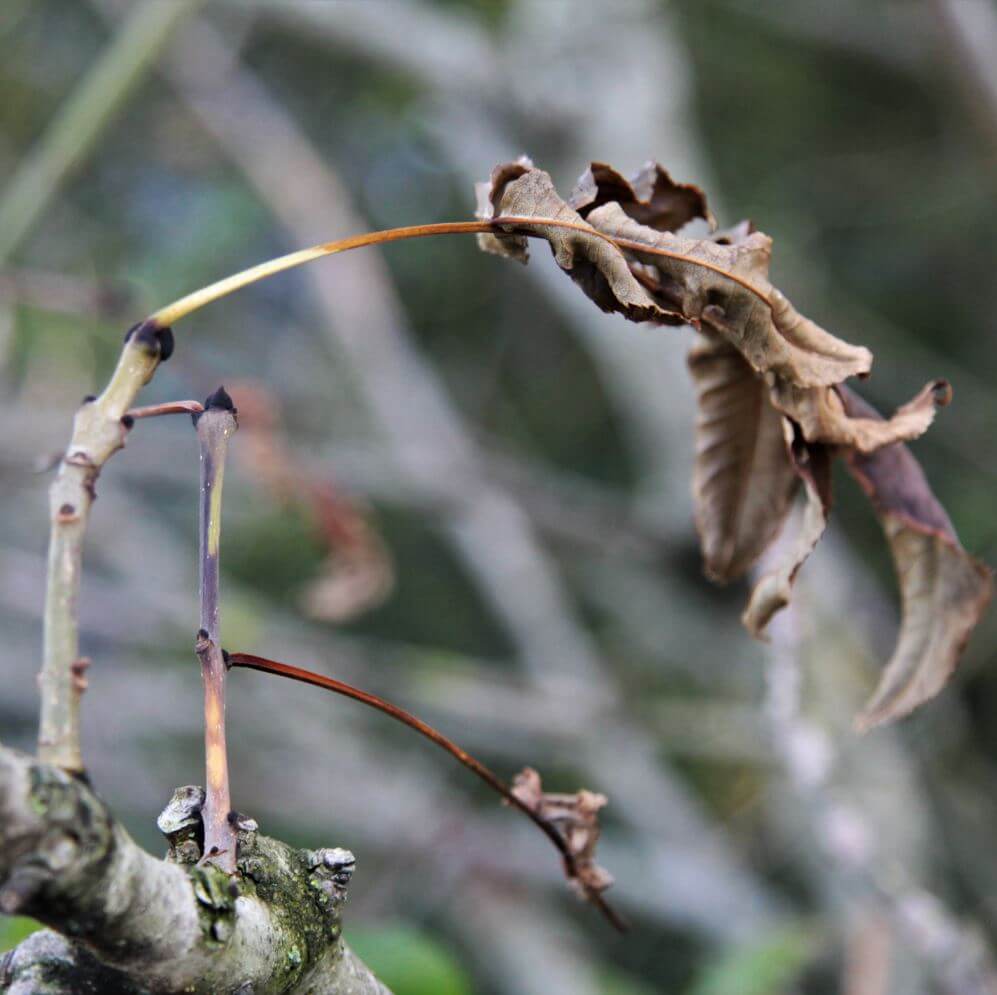 Ash dieback (also known as Chalara), is a highly destructive disease of ash trees, especially European or Common ash, the UK's native ash species. It is the worst tree disease since the Dutch Elm outbreak in the late 1970's, which effectively wiped out mature elms from the British landscape. Contamination in the UK is beyond the point where the spread of infection can be stopped and, as of summer 2020, the disease is known to be present in over 60% of the total UK land area, including 96% of Lancashire.
There is no cure for the disease and it is fatal in the majority of cases.  Once first infected through the leaves or twigs, the speed at which a tree is overcome may vary with its age. Young trees die within a couple of years and mature trees usually take longer. However large trees can become dangerous long before they die, so owners must take action to ensure safety, particularly if affected trees are near highways or footpaths.
What we are doing
We are currently surveying the county's roads in order to record where ash trees are and what level of infection they are showing. This information will help prioritise any action required, such as felling or further inspections.
Our ash dieback strategy will include working closely with districts, boroughs and parish councils, as well as members of the public who own ash trees close to public highways.
We have also donated some genetic material from resistant trees in order to assist plant scientists who are working on a breeding programme to bring on resistant trees for the future.
Find out more information on our policies and procedures to tree safety.
Reporting a tree at risk of collapse
If you spot a potentially dangerous tree which is not on your land but you think may cause a hazard to a footpath or highway, please report it to us.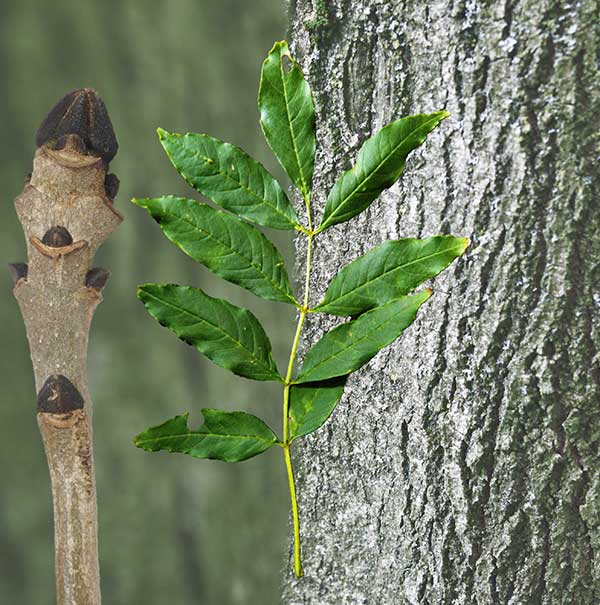 Your responsibilities
If you have an ash tree on your property or land, you should be aware of your responsibility to ensure it does not become a risk to other people or property. Ash trees can decline rapidly once infected and become brittle and weak at the roots, especially if a secondary pathogen attacks the tree.
If it is within falling distance of the public highway (including footpaths and bridleways) and shows signs of ash dieback, you may be served with a notice to carry out works (which may include felling the tree) from us as your local Highway Authority under section 154 of the Highways Act.
All trees should be regularly inspected for safety by a suitably qualified arboriculturist but if you own ash trees it will be useful to learn how to recognise the symptoms of the disease so that you are well prepared to deal with this disease as early as possible.
Ash Dieback Disease: A Guide for Tree Owners
Carrying out works
Don't fell ash trees if they are not yet dangerous and certainly not if they are not infected - this will not prevent the spread of the disease. A small number of ash are resistant to the disease and others are able to tolerate an infection and return to reasonable health.  These trees will be valuable for the continuation of the species.
If removal of a dangerous tree is required, you will need to get a professional to carry out the work.  Lists of consultants and contractors are published by the Arboricultural Association. Tree felling is dangerous work, but when felling badly infected ash, the hazards can greatly increase. It is extremely important that you use someone who is properly qualified and insured, as special precautions and techniques may be required to ensure safety.
Licences and permits may be required
For trees outside gardens or for those subject to Tree Preservation Orders or in Conservation Areas, please ensure that you have secured all permissions and licences before you fell trees or you may be committing an offence and liable to prosecution. Please note that Tree Preservation Orders and Conservation Areas are managed by your district council and are not a matter for the county council.
You need to ensure that appropriate health and safety measures are in place for before work begins. This should include any road traffic management measures that may be necessary. If you need to work in the road, you will require a permit.
Please take the proper measures to ensure that wildlife legislation is not contravened by the works.  For example, bat roosts and nesting birds are both commonly found in older trees and disturbing them is an offence. Thick ivy growth can conceal nests and roosts.  Find out more on gov.uk.
If you own woodland which contains ash you should be aware that:
Markets for timber are available which may help reduce the cost of felling; and
There are grants available under Countryside Stewardship which can contribute towards the cost of restocking and ongoing management.
Specific guidance on managing woodlands that contain ash is available in Forestry Commission Operations Note 46:
For further information on managing your woodland and available grants, and for the contact details of your local Forestry Commission Woodland Officer please visit the Forestry Commission's website.
Our county is expected to see a substantial loss of trees over the next few years resulting from ash dieback, leaving a visible impact on townscape and landscape. Replacement and additional tree planting will help to mitigate the impact of the disease.
Plant more trees
Use the 3:2:1 ratio when replanting: if you remove one mature tree, plant three saplings as a replacement; if removing a semi-mature tree, plant two saplings; replace a small sapling tree with another sapling.
Establish the right tree, in the right place
Use the right method and make sure it has the right aftercare to ensure it grows to a beautiful mature tree. If you are not a landowner, become active in your community to identify public local green spaces for tree planting that would enhance your local environment. Trees have multiple benefits, including supporting wildlife, reducing flood risk and greenhouse gases, filtering air pollution, enhancing the character of an area, and providing shade.
Replacing ash trees
Don't replace your tree with another ash, or rely on the shoots from the cut stump to grow back in the original tree's place, because it is highly likely that this will also become infected.  Select substitute native / locally appropriate trees that would maintain as far as possible the ecological and landscape value and benefits of ash trees. No one tree can replace ash, but alder, sycamore and elm are the closest match. It is strongly recommended to plant a rich variety of species as this will help fill the ecological void that loss of ash will create.
Cherish and nurture existing trees
There is also much that can be done to ensure the resilience of our existing trees and woodland. The Tree Council has a useful guide to tree maintenance.
Several district councils have resolved to carry out large-scale tree planting schemes in the county and we are contributing to an ambitious project to plant more than 500,000 trees over the next decade which will be located alongside the Rivers Ribble, Lune and Wyre together with their network of tributaries.
We are also looking at a programme of urban tree planting on roadside verges, footways and in the small parcels of public and private land adjacent to the highway, and next to dwellings and business premises in urban areas. This would see considerable benefits to local air quality, drainage, biodiversity and public amenity as well as helping to fill the void left by infected ash trees.
Take steps to ensure you employ a suitable trader to carry out the work and avoid being taken in by rogue traders:
Do your homework and always ensure you know who you are doing business with
Make sure you have a full name, address, and contact details of any traders you are considering employing
Check out any accreditations that the trader claims to hold
Make sure they have insurance in place should any problems occur
Be wary of agreeing work with cold callers, or from leaflet through your letterbox, until you have carried out full checks on who you are dealing with and obtain a written quote before agreeing to any work
The quote should detail the work to be carried out, the timescale for the work to be completed, the final price, and arrangements for payment. Get 2-3 quotes if possible
Take recommendations from friends, family and neighbours
Lancashire County Council's Trading Standards service operates the Safe Trader Scheme designed to help Lancashire residents find reputable traders to carry out home improvements, property repairs and gardening services. There are a number of tree surgeons listed
The Citizens Advice website also has guidance if you are considering having work done on your property:
As well as reporting dangerous trees to the county council, there is more you can do to help. 
Forest Research (part of the Forestry Commission gather information about the health of the nation's trees, woodlands and forests and you can help by reporting signs of dangerous tree pests and diseases using TreeAlert. 
You will be supporting important tree health monitoring and surveillance work and making your own contribution to ongoing scientific research to protect the nation's trees.
Report tree pests and diseases to Forest Research