Youth council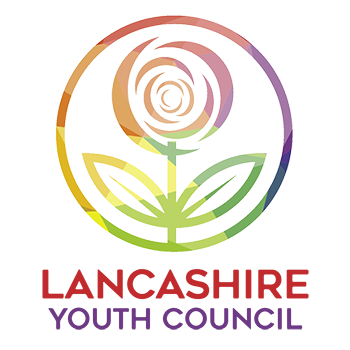 Get involved with the Youth Council to have your say about things that affect you and your friends, and be listened to.

"All young people have the right to have a say about things that affect them especially when adults are making decisions about things that affect young people". Article 12 - UN Convention on the Rights of the Child (UNCRC) 1989.

We want young people to be involved in all aspects of our work, planning sessions, delivering workshops, facilitating meetings, planning events and much more.
Please visit and like our Facebook page to keep up to date with Lancashire Youth Council and have your say.
For more information
Contact Hans Mundry at Hans.Mundry@lancashire.gov.uk or call 07764838547 or find your nearest Youth Council:
Burnley – Qadeer Ahmed
Qadeer.Ahmed@lancashire.gov.uk
01282 471234 or 0777 0764310
Chorley – Richard Fawcett
Richard.fawcett@lancashire.gov.uk
01772 532930 or 07827 807948
Fylde – Emma Radford
emma.radford@lancashire.gov.uk
01772 537810 or 07825 366651
Hyndburn – Katie Rogers
Katie.Rogers@lancashire.gov.uk
01772 532936 or 07917 534459
Lancaster and Morecambe - Nicole Cobb
nicole.cobb@lancashire.gov.uk
01524 581280 or 07887 631335

Pendle – Mohammed Arshad
mohammed.arshad@lancashire.gov.uk
01282 470877 or 07876 790731
Preston – Ellie Stone
eleanor.stone@lancashire.gov.uk
01772 538313 or 07929 661436
Ribble Valley – Simon Whipp
Simon.Whipp@lancashire.gov.uk 
01772 538858 or 07825 144536

Rossendale – Andy Gibb
Andrew.Gibbs@lancashire.gov.uk
01772 533635 or 07815 022086
South Ribble – Richard Fawcett
Richard.fawcett@lancashire.gov.uk
01772 532930 or 07827807948
West Lancs – Carl Coughlan
Carl.Coughlan@lancashire.gov.uk
01772 534993 or 07795 497315
Wyre – Jasmine Gwillam
Jasmine.Gwillam@lancashire.gov.uk
01772 531710 or 07929 722375
Share: