Support for our carers
Our Shared Lives carers are at the heart of our scheme, without them we wouldn't be able to offer the service. We will provide as much support as you need from the point you decide to become a carer all the way through the assessment process to the care you provide in your own home.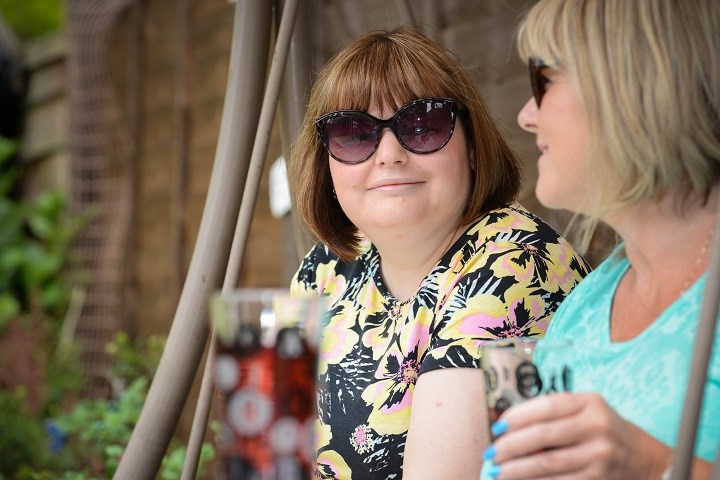 How we will support you
The Shared Lives team will be responsible for supporting you and the people who are living with you long term or having a short break with you.

They will provide:
Regular support through routine visits where they'll have a chat about how it is going and check that everything is ok.
Regular newsletters to let you know what's going on such as local events.
A carers handbook full of advice, hints and tips.
Advice via telephone and email.
Ongoing training.
The opportunity to meet with other Shared Lives carers for a friendly get together where you can share information and best practice.
Optional membership of Shared Lives Plus, a national organisation that offers guidance and advice.
An entitlement to 42 nights annual leave (break from supporting the person) per year. All annual leave is planned in agreement with the Shared Lives Service team.
Training
Mandatory training is an essential requirement for all Shared Lives carers within the first 12 months of approval, with an expectation to attend refresher training thereafter.
No formal qualifications are required, but you will need to take the following training sessions provided by us:
Shared Lives Induction
Safeguarding adults training
First Aid
Positive behavioural support (PBS)
Medication management
There are many additional non-mandatory courses available for all Shared Lives Carers. These are commissioned in mind, to support and guide carers and also for personal development.
Payment
You will receive a generous allowance on a monthly basis for caring for the people you support. The financial allowance ranges from £15,600-£23,800 a year (£300-£450 a week), based on the needs of the person you are caring for.
However, it is important to understand that this should not be seen as an income. The amount varies according to how much care is required and the individual's level of need. The allowance includes a contribution towards covering food and utility bills.
There are special tax rules for some Shared Lives carers and an amount of what they receive is exempt from tax. More details will be provided to you once you become an approved Shared Lives carer.
Recognition
County Councillor Janice Hanson, chairman of Lancashire County Council, recognised the commitment of our Shared Lives carers by inviting them to a special event. The celebration, held at County Hall, Preston, was to thank staff and carers for their hard work and commitment. You can view some photos from the event below. 
Congratulations to all the carers and staff who work tirelessly to make Lancashire's Shared Lives service a success.