Bringing the stories of Lancaster to life for everyone, through the city's oldest town house.
Nestled below Lancaster Castle, the Judges' Lodgings dates back nearly 400 years on a site that has been at the centre of Lancaster's history for nearly 2000 years. The current house was built around 1625 by Thomas Covell, Keeper of the Castle and famous for locking up the Pendle Witches during the infamous Lancashire Witch Trials. From 1826 the house became a lodgings for the travelling 'Red Judges' of the Assizes Courts. Dressed in their scarlet robes, the Judges decided the fate of murderers, forgers and highwaymen at Lancaster Castle. Today the house is home to beautiful Georgian furniture by Gillows of Lancaster, elegant period rooms and the popular Museum of Childhood.
Photo Gallery
Video: Judges' Lodgings painting restoration
Plan your visit
Opening Times
Thursday 24 March to Sunday 6 November 2022
| Day | Times |
| --- | --- |
| Monday | Closed |
| Tuesday | Closed |
| Wednesday | Closed |
| Thursday | 11am - 4pm |
| Friday | 11am - 4pm |
| Saturday | 11am - 4pm |
| Sunday | 11am - 4pm |
Admission charges
Adults £3
Concessions £2 (

over 65, people with a disability, unwaged and students)

Accompanied children - free

Carers accompanying visitors with a disability - free

For group bookings or guided tours please contact us to discuss your needs
How to find us
Judges' Lodgings Museum
Church Street
Lancaster
LA1 1YS
Plan your journey and view bus timetables for your area and train times (external site).
Judges' Lodgings Museum is easily accessible by public transport.
By car
Lancaster is easily reached off the M6 at Junction 34. Use the park and ride or follow signs for the city centre and Lancaster castle or follow your sat nav to LA1 1YS. Please note there is no parking onsite at Judges' Lodgings. Street parking is available on Castle Hill or car parks are available in the city centre, Dallas Road Pay & Display or Bridge Park Safe.
By foot
The museum is a 5 minute walk from Lancaster City Centre. Follow Church Street west towards Lancaster Castle. Use the crossing over Bridge Street/China Street and the museum is directly in front.
By bus
The museum is a 5 minute walk from Lancaster Bus Station. Exit the Bus Station left onto Cable Street and follow the road round to Bridge Lane. The museum is up the hill on the right hand side opposite Covell Cross and Church Street.
By train
The museum is a 10 minute walk from Lancaster Train Station. Arriving from the North, turn left out of the station up the footpath following the signs for Judges' Lodgings. Turn right onto West Road and keep the castle on your left as you walk along Castle Park. Turn left to Castle Hill and then take the cobbled road right down Castle Hill. The museum is on your left hand side at the bottom of the hill opposite Covell Cross. Arriving by train from the South, take the footbridge within the station and follow the directions above.
Facilities, access and contact details
Facilities
Baby changing facilities.
Buggy park available on the ground floor. The museum welcomes breastfeeding mums and a Breastfeeding Room is available on top floor. 
Assistance dogs are welcome and a dog bowl is available by the front door for canine friends.
Walled courtyard picnic area* and garden, providing a little oasis of green in the heart of the city.
Gift shop.
You are welcome to access the ground floor of the museum up a small single step through the side entrance, which is up a short steep hill.
*Please note, the picnic area may not always be available.
Access
The museum is housed in a 17th century house with no lift and unfortunately access is limited. Visitors in wheelchairs or those with limited mobility are welcome to access the ground floor of the museum through the side entrance which is up a short steep hill. There is no parking onsite but you access to the site down Castle Hill. Large print information is available on request.
See the access statement (PDF 2MB) for more detail or please ring the museum team if you have any questions.
Contact us
Phone: 01524 581241 
If you've visited us recently, don't forget to leave us a TripAdvisor review.
Discover more of Lancashire's diverse history and visit one of our other Lancashire Museums. Which of our museums will you visit next?
Things to see and do
Today the Judges' Lodgings is home to the finest collection of Gillows furniture on public display in the world. Contemporaries of Chippendale, Gillows Cabinet Makers made beautiful functional furniture for the aspiring middle classes, gentry and 'half the aristocracy in England' in the 1700s and 1800s. 
Founded in 1728 by Robert Gillow, the company's success coincided with Lancaster's growth during the Transatlantic Slave Trade. Gillows traded West Indian goods like wood, sugar and spirits produced by enslaved Africans. Their reputation for providing excellent furniture made with exotic woods grew and they opened a fashionable London showroom. In the 1800s Gillows furnished the New Palace of Westminster and received the Royal Warrant. Commissions in Australia, South Africa, America and Europe followed. In the 1900s the company, now 'Waring and Gillow', decorated 'Lusitania' and 'Queen Elizabeth' ocean liners. You can find out more in the period rooms and the Gillows Gallery at Judges' Lodgings.
Here's what some of our visitors had to say:
"The Judges' Lodgings is THE place to visit in Lancaster. The building is a beautiful Georgian townhouse with an interesting history set in an old area of cobbled streets near castle and the priory church."
"Fantastic – lots of fun for the kids and nostalgia for us oldies. We will be back!"
"Why oh why have we not visited the Judges' Lodgings before? Excellently presented throughout and is a must visit whether you are local or from out of town."
"This is a great place to go. My children aged 9 and 11 really enjoyed it. We were offered activity worksheets on arrival which really got them interested. Really friendly staff, and very cheap. Well worth a visit."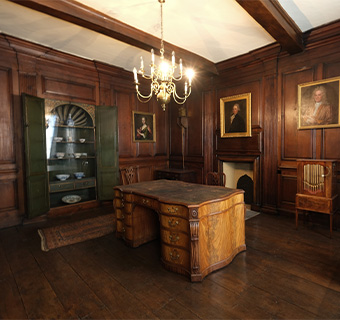 At Judges' Lodgings you can…
Walk in the footsteps of Thomas Covell, famous for locking up the Witches in their underground dungeon during the Lancashire Witch Trials.
Find the hidden place where the Judges went to the toilet and see it's actually rather grand.
Discover the largest collection of Gillows furniture on display in the world.
Step inside the Victorian Schoolroom and find the kinds of toys your grandparents played with.
The museum welcomes families so get your little ones hands on cleaning in the Victorian kitchen or try out life in our Victorian schoolroom. You could always try the children's trail or the free weekend drop in, subject to the latest coronavirus restrictions. Please check before you travel.
Most visitors spend 1-2 hours in the museum, though some stay much longer for activities or playing in the Museum of Childhood.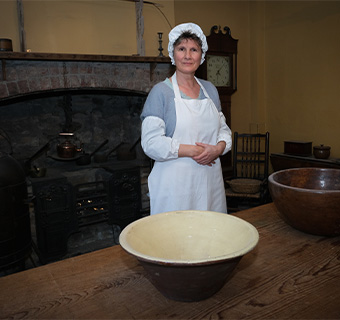 Indulge in a trip down memory lane with our enchanting Museum of Childhood on the top floor of the Judges' Lodgings. The collection covers 200 years of childhood treasures from wax dolls to He-Man figures and includes the Barry Elder Toy and Doll Collection. The museum includes a Victorian School Room, Day and Night Nurseries. Spend time to enjoy the Victorian School Room, Doll Galleries, Victorian Play Room, Day and Night Nurseries.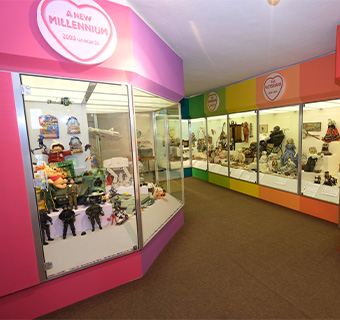 If you've visited us, what was your favourite thing you learnt about Judges' Lodgings? Let us know by sharing your experiences on Twitter using #JudgesLodgings and don't forget to tag in @LancsMuseums on Twitter and @LancsMuseums on Facebook.
Why not join the Friends of Lancaster Judges' Lodgings and help to promote and support the oldest town house in Lancaster.
What's on: events and exhibitions
Search for the latest events at Judges' Lodgings. If there are no current events listed check back for new events soon. We look forward to seeing you.
Find events at Judges' Lodgings
Facing the Past is a collaborative project that will reveal the stories of the enslaved people who came to or through Lancaster, starting with the locations where those who benefitted from slavery are memorialised. 
Schools
Our Heritage Learning Team's aim is to give pupils the opportunity to explore and appreciate Lancashire's rich heritage through access to our unique collections and stimulating sites such as Judges' Lodgings; Lancaster's oldest town house, a fine Grade I listed building. Through active participation, role play and object handling sessions, your pupils are given the opportunity to explore and discover what life would have been like for children their age during the Victorian era. Sessions include At Play, At School, Upstairs/Downstairs, Home Life, Toy Gallery and House Tour.
School sessions can be tailored to complement your curriculum. We work closely with teachers to meet individual needs and reinforce classroom learning.
Find out more about Learning with Lancashire Museums.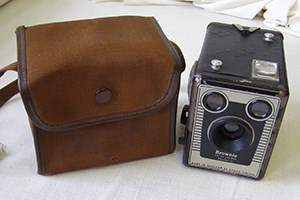 Our museum loan boxes contain a wide range of historical artefacts, replica objects and useful resources loan boxes are a great way of bringing a little bit of the museum into your classroom.
Learn more about loan boxes.