Many people started cycling during the recent pandemic to get exercise and enjoy some fresh air.
If you are thinking about starting cycling, or want to take the plunge from leisure cycling to commuting journeys, we are here to help.
And with pop up cycle lanes to help you get around easily, and government incentives to help you fix your old bike or get new gear, there's never been a better time to switch to cycling. 
Even if you are working from home more now, you might find it easier to make short journeys on your bike, such as popping to the shops.
There's no limit to where your bike can take you!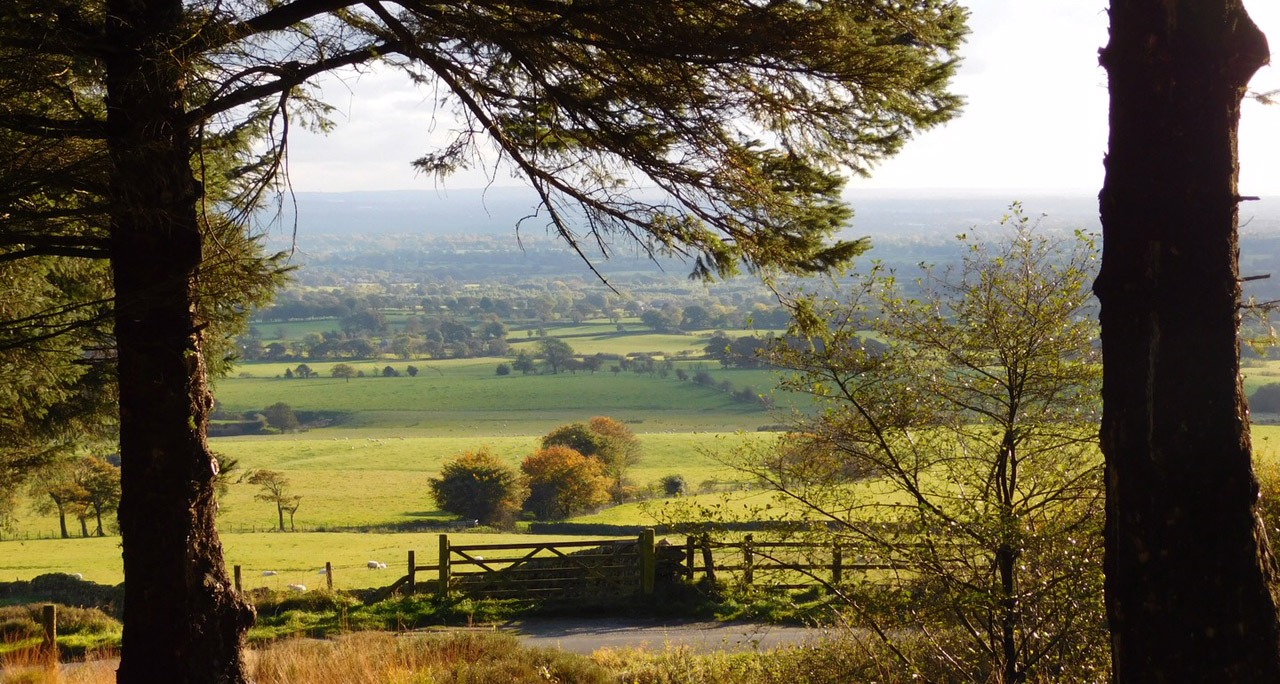 Explore beautiful countryside, find a fun traffic-free route near you, or the best route to work or school.
Why make the switch?
If you are thinking about starting cycling, or want to take the plunge from leisure cycling to commuting journeys, hear from others around the county talk about their experiences.
Cycling is a great way to avoid the hassle of the car on busy mornings. You can enjoy some family time, as well as squeezing in some quick and efficient exercise into your new routine.
There are lots of benefits to cycling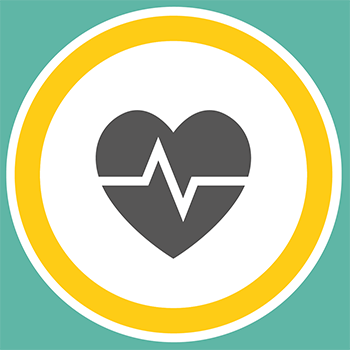 Mental and physical wellbeing
Cycling just 30 minutes a day can halve your risk of cancer, and reduce your risk of heart disease, diabetes and stroke.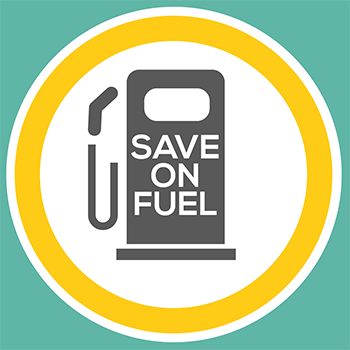 Save money
Cycling on regular journeys, for example to work or to the shops, will help to save you money on fuel.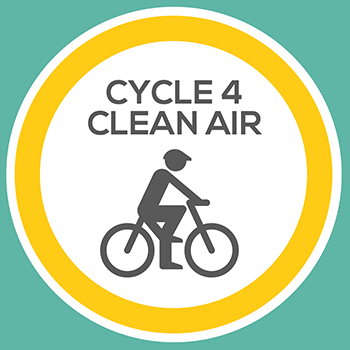 Help the environment
You will be helping the environment by making the air cleaner in your local area. 
What's stopping you from making the switch?

Find out what we're doing to promote Active Travel in Lancashire.
Walk or cycle for regular journeys, such as going to work, the shop, or on the school run. 
Make the switch by cycling to work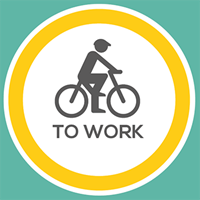 Most journeys we make are under 5 miles, an ideal distance for cycling. Many people cycle for leisure and may not previously have considered cycling to work.
If you live close enough, it is a fantastic way to get some exercise in your routine and clear your head on the journey, avoiding the stress of parking and traffic jams. 
Ask your employer about bike storage, bike purchase schemes and whether they are happy for you to wear more comfortable clothing to make it easier for you to cycle.
Make the switch by cycling to school
Whether you want to cycle the journey as a family or want to help your child to be independent in getting to school without using public transport, it's a great time to start.
With social distancing at school drop off points, the school run could be very busy at the moment so it could be the ideal way for you to quickly drop your child off at school avoiding stress and hassle.
We are working with schools to introduce a range of measures around schools to help active travel and encourage social distancing. If there are any particular issues around your school which may discourage active travel, please let us know by completing our Safer Travel Suggestion Form.
There is lots more information on our cycling pages, to help get you cycling: 
Look who made the switch
Louise made the switch to get fitter and healthier whilst making some fantastic memories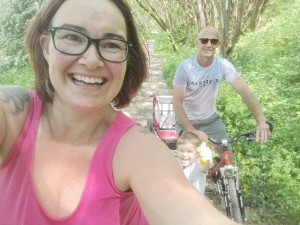 Last year on holiday I struggled walking and realised I was overweight and needed to do something.  However, due to previous surgery, I was unable to do any high impact exercise, so I pulled my bike out of the ten-year storage! 
Myself, my husband and our 3 boys did rides at weekends, nothing too strenuous and I found I enjoyed it, and the weight started to come off.
I had to have more surgery, so my bike went back into storage, I became inactive and almost feared going outside whilst I recovered, and the weight returned.
By February 2021, I'd had enough and dug my bike out.  I would cycle one mile to drop my son at nursery then one mile back home.  My husband and I (accompanied by youngest in a trailer) started doing longer but flat rides at weekends. Blackpool sea front, cycle paths in Lancaster, canal near home...we were up to 5 or 6 miles.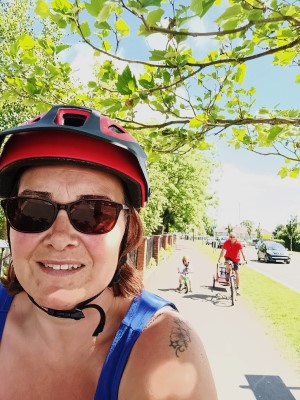 One of my many plans was to eventually cycle to work in Rawtenstall.  This is around ten miles from home so this meant I would be cycling 20 miles a day.  The route also meant I would be cycling up hills.  However, with practice and a confidence boost, I became comfortable and found the hills less strenuous.
I never, ever thought I'd be capable of this. But I am.
I've just signed up to my first challenge...cycling 300km to raise money for breast cancer.
It's tough as I work full time, I run a house, I care for 3 children and far too many pets! Somehow I need to find the time and energy to complete this!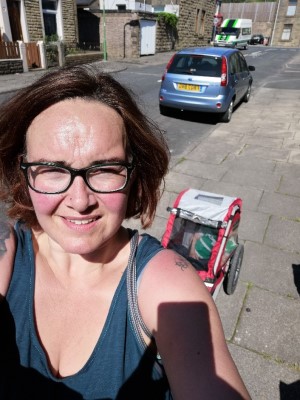 I doubted myself recently when I was struggling on a hill but I thought of the friend I lost to breast cancer, and another friend who won her battle. I got up that hill.  I won 🤣
I might not be the fastest but I'm stronger, fitter, mentally well and aside post ride aches, my usual aches are gone.
I'm also having fun with my family…..all for little to no money!! My bike is 15 years old. You don't need to spend a lot to get started.
So please...don't be afraid. Get a bike. Get out there. Have fun!!!!!
Ghazala began cycling on the 'sofa to saddle' free training course.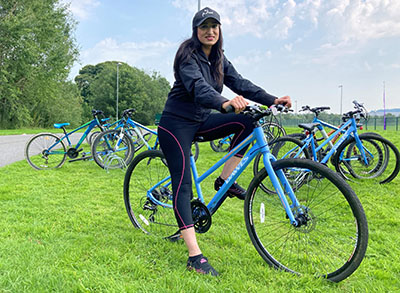 "I wanted to start cycling as a way to get out of the house and spend some time as a family outdoors in the summer. However, I was a bit nervous as I haven't cycled for a while so I joined the 'sofa to saddle course.'
I'm working up to a 10 mile bike ride and I've learnt some useful skills to help me handle my bike, as well as bike maintenance. I mainly cycle on canals and parks but it's given me more confidence to cycle on roads.
It's a hobby I will be carrying on through the winter months as I enjoy cycling with my daughter and I love the feeling of freedom and independence it gives me."
Vicky from Burnley likes to cycle in Towneley Park close to her home.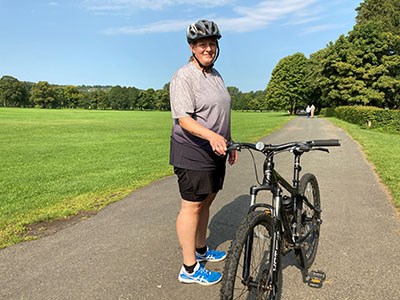 "I started cycling during lockdown as a chance to get out and get some fresh air and also exercise. I love the way it makes me feel energised and it gives me space to clear my head in the mornings before I go to work. I've even lost 2 and a half stone since starting cycling.
We've been lucky to have such nice weather recently but I don't even mind cycling in the rain, I just bought a cheap light weight mac so you don't need expensive gear. If you are thinking about cycling, just do it, you won't regret it"
Tammy is back on her bike to improve her fitness after a back injury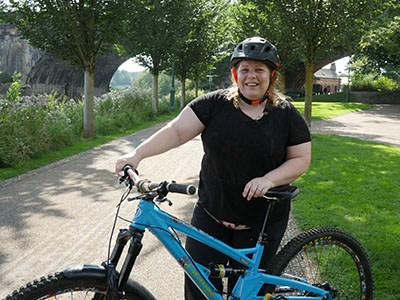 "I've been cycling for about ten years now.  My 'other half' gave me his old bike when he upgraded his and took me out on some amazing trails across the North West – that's when I got the cycling bug.
But I hurt my back a couple of years ago and I've had to take it easy whilst I've been having physiotherapy. Not being able to be so active has had an impact on my health, but I'm on the mend now. It's still painful for me to walk far, but I can still cycle quite easily and it's helping me to get my fitness levels back.
I just love cycling, no matter what the weather.  There are so many beautiful places you can get to along cycle paths in Lancashire."
Further information (external links)
Getting started
Cycling communities
Safety and security
Information for employers