Careers in adult social care
Working in adult services
There are a variety of jobs available across Lancashire.
You will support people in different settings, who need additional help to live independently.
We're looking for people who will bring compassion, empathy and a sense of purpose into the lives of others.
You could:
help people to learn new skills
help someone who is older or has a disability or needs support with aspects of their care
support someone in their own home, a residential home, a short break service or out and about in the community
You will have plenty of opportunity to progress with training and gaining qualifications whilst you work.
The benefits of working in adult services
Working in adult social care is not just an emotionally rewarding role, it's one of the most varied too.
Working with a range of people with different needs means every day is different. 
You'll make a difference to people's lives every single day.
Flexible hours to fit around your life.
You need the right qualities, rather than specific qualifications.
On the job training and support. 
Ongoing career progression, paid qualification opportunities and job security.
We are a Foundation Living Wage Employer, paying above the National Living Wage.
We're recruiting Support Workers
Support workers can work in residential care homes, someone's own home, daytime services, short break services, or out and about within the local community.
As a support worker you will support adults living with a range of disabilities with all aspects of daily life. Some may have additional complex physical care needs.
Supporting people with different requirements means every day is different. You could help people:
with all aspects of their personal care
to attend social and leisure activities or medical appointments
learn new skills to enable more independence
keep in touch with family and friends
make friends and build relationships within their local community
to have and enjoy good health
Read more about our Adult Disability Service.
Qualities and skills you need for the job
What is most important is your personal qualities and skills, rather than your qualifications.
We are looking for people who:
are kind, caring and a good listener
have great values, empathy, compassion, and an enabling attitude
have the ability to communicate well with others
enjoy working as part of a team
can support people to live the best lives they can in good health
enjoy sharing skills with others who need support
We offer on the job training and support and there are opportunities for ongoing career progression, paid qualification opportunities and job security.
Working hours and location
The roles are varied, some are based on shift patterns over 7 days, some are weekdays only, enabling you to find a work/life balance that suits you.
We have a number of opportunities for support workers right across Lancashire so you can search and apply for a role that suits you. 
Apply now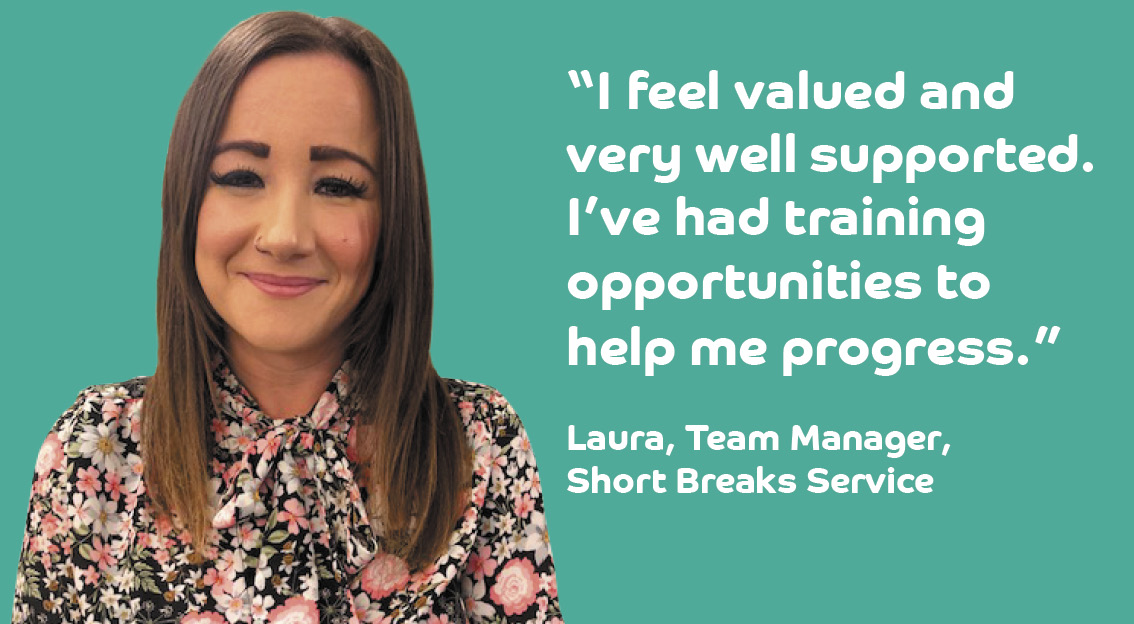 Find out what our staff have to say about working in our Adult Disability Service. 
Our teams
Whether you're interested in being a Care Assistant within a residential care home, a Social Worker in the community, a Social Care Support Officer supporting hospital discharge or an Approved Mental Health Practitioner, we've a wide range of jobs in adult services. You can find out more about our teams and links to vacancies within those areas below:
The Disability Service supports adults with a range of physical and learning disabilities.
It provides domiciliary care to help people to live independently in their own home, day care services and short breaks services.
We're recruiting Support Workers in our Adult Disability Service and have vacancies across Lancashire. 
We have a number of roles across the following areas of the service:
Supported Living
This service provides support to adults with a learning disability, in their own home. Support workers help people with all aspects of daily living. They also help people access opportunities and experiences in their local community. Support workers are expected to work a range of shifts to meet the needs of the individuals, including evenings, weekends, bank holidays and sleep-in duties for which additional allowances are paid.
Day centres
Day Services support people in a range of day time activities across Lancashire. The services are provided from 12 modernised, fully accessible centres in the local districts. These provide support for individuals to take part in social, leisure and educational activities within their local community. Our staff support people to develop their independence and learn new skills. We also provide more intensive support for people who have more complex needs through a range of sensory and other person centred activities.
Short break
There are 8 residential Short Breaks services across Lancashire. People with disabilities come and stay in these services whilst their family/carers have a break from caring. In the Short Breaks service, support workers offer a positive experience to guests during their stay. They provide a range of activities in the service and in the wider community. As a support worker in this service you will be expected to work a range of shifts to meet the needs of people staying at the service to include evenings, weekends, bank holidays and sleep-in duties for which additional allowances are paid.
Enablement
This service supports adults to gain independence and new skills both at home and in the community. For example travel training, cooking, applying for jobs and managing finances. The service is operational during the week with occasional weekend working. You will support people for up to 12 weeks providing practical support to help with their personal goals to become more independent. You will be required to travel around Lancashire.
Shared Lives
Lancashire's Shared Lives service provides support for adults who need extra care. The service matches adults with learning disabilities, physical disabilities, older people and/or mental health needs with carers and their families, who are paid an allowance to support them within their own home.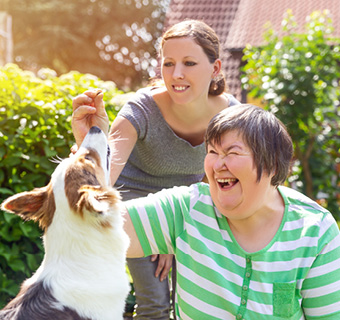 Our Acute Services include our Intermediate Care Allocation Teams (ICAT) and our Hospital Discharge Teams. They work alongside our health colleagues to ensure efficient and safe discharge from hospital for those who have additional social needs. This means assessing people's needs and ensuring support and services are in place in a timely manner in anticipation of their return home.
In the current pandemic, the work of these teams is more important than ever. Having the ability to safely and quickly discharge individuals back to their homes or suitable care settings helps to keep the individuals safe and hospital beds free. To increase our capacity over the winter period and 6-12 months beyond, we're looking to recruit more Social Workers, Social Care Support Officers, Occupational Therapists and Business Support Officers across the county.
Interested in any of these roles? See our current Acute Services vacancies.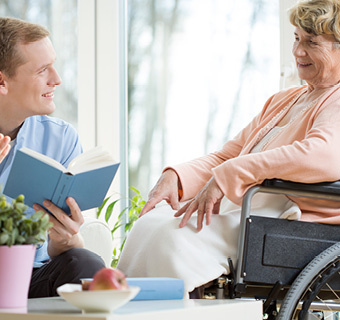 The Older People's Service provides high quality, safe and effective care, focussed on addressing individual needs.
The service runs 16 residential care homes across the county as well as a number of daytime care centres. The residential homes and centres provide specialised support for people living with dementia and those who need help with rehabilitation. They also provide more general support for people with a variety of care needs.
We have job opportunities for frontline Care Assistant roles in our Older People's Service.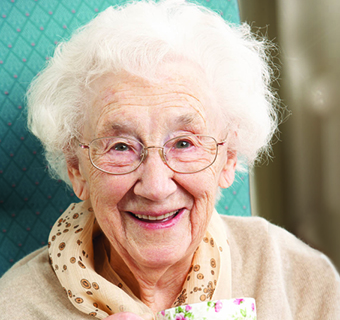 Our Community Occupational Therapy Teams utilise person-centred, strength-based approaches to complete home assessments. They  provide advice on equipment, adaptations and assistive technology. These can help people increase or retain independence, enabling them to stay at home and live more productive lives.
We currently have a number of Occupational Therapist roles available throughout the county in response to the current pandemic.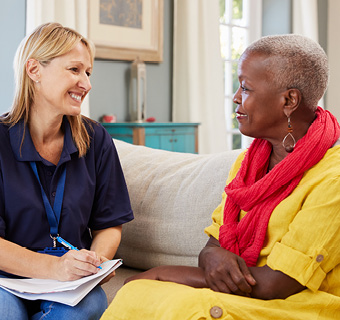 Our Community Teams work with adults who are older or with a physical disability to assess their needs to ensure they have the right support in place at the right time. 
We aim to help people to focus on what they can do for themselves and support them to live as independently as possible.  Whether they are living in their own home, with family or in a care home we ensure people achieve their outcomes safely and effectively.
We work in partnership with our health colleagues and other partners as part of the local care integration of the health and social care agenda.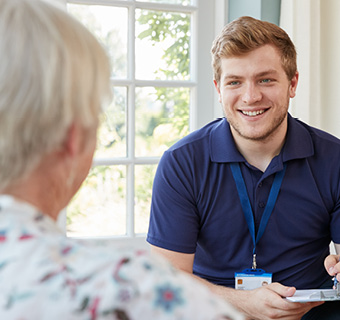 Our mental health teams work within a variety of specialist mental health settings as well as with people living in their own homes. We assess peoples' needs and ensure they have access to the right services, helping them recover and take part in family and community life. Our Community Mental Health Teams (CMHT) work with our health partners and social care providers to ensure support and services are joined up effectively for the individual's wellbeing.
As well as our CMHTs working across the county, we have a number of other teams including:
Integrated Discharge Team
They work with health colleagues to assess adults across inpatient mental health services to ensure Social Care Outcomes are met. They also work collaboratively with health colleagues to achieve safe and timely discharges from hospital to the most appropriate service and setting for the service user that actively supports their wishes and feelings.
24/7 Approved Mental Health Professional (AMHP) Service
They coordinate and undertake Mental Health Act assessments across various settings county wide. They work in partnership with multiple agencies to consider alternatives to admission to hospital and to support people in the community.
Mental Health Review Team 
They undertake reviews of individuals in residential placements as well as those with community care packages. They look to assess whether a service user can have their needs met in less restrictive settings.
To increase our capacity over the winter period and 6-12 months beyond, we're looking to recruit more Social workers across the county.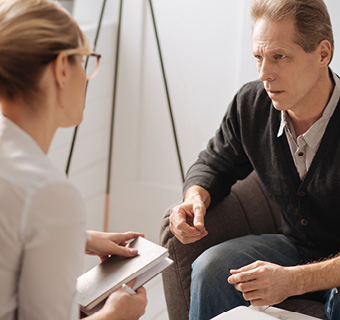 We work with adults who have learning disabilities or autism. We work alongside people to understand their strengths, needs and ambitions. We aim to enable people to enjoy good and healthy lives in their own homes and take part fully in their local community. To do so we work from a strengths based perspective supporting people to develop and maintain networks of natural support. We also arrange high quality, outcome focussed support packages when required.
Within the service we have:
Six community teams working at locations across Lancashire.
Two teams who offer county wide support in relation to remodelling of shared support
A county review team who support the community teams in review work and other ad hoc support on specific project type work. A transition service supporting young people as they move into adulthood.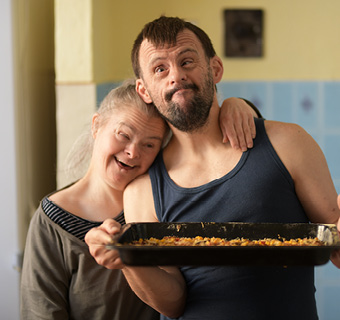 Our Reablement service works across the county to help people retain or regain their skills and confidence after a period of illness/period in hospital.
Reablement can be used to:
Support people when they are discharged from hospital
Prevent readmission to hospital
Enable an individual to remain living at home
Our teams work with reablement providers to implement the reablement approach which aims to assist people to continue to live as they wish. It seeks to enable the individual to do ordinary activities like cooking meals, washing, dressing, moving about the home and going out.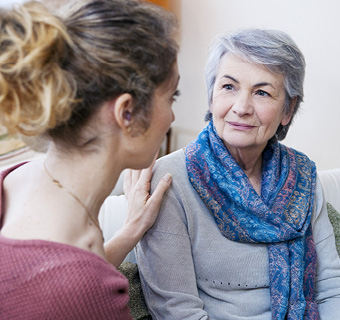 We work with other agencies such as the Police and NHS to safeguard vulnerable adults. Social workers in this area carry lead responsibility for responding to enquiries, conducting investigations and working with people to enable them to keep safe.
The COVID outbreak support team has 2 main functions:
To monitor the arrangements, and to support care settings to reduce the risk of continued COVID outbreaks
To manage provider failure or closure situations.
To increase capacity within our outbreak support team over the winter period and 6-12 months beyond, we're looking to recruit more Social workers and Social care support officers across the county.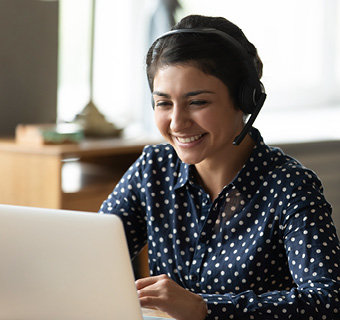 Meet our team
Find out more about what some of our great employees have to say about working in adult services in Lancashire and how their careers have progressed.
Hello, my name is Lydia and I am a Shared Lives Officer, for Lancashire County Council.
The Shared Lives service matches adults with disabilities or mental health needs and older people with carers and their families, to live within their home. This offers people the opportunity to live in a family environment, enabling them to become part of a community, where they can maintain existing friendships and develop new ones to help them gain the confidence and skills to become as independent as possible.
My role is to focus on the quality and development of the service, its carers and the people who use the Shared Lives service.
I have worked for Lancashire County Council for 16 years. I had a weekend job working in a residential home and joined the authority at 18 years old, on a Business Administration apprenticeship programme in the Adult Social Care business support team. I then moved into the Lancashire Volunteer Service and progressed to a Team Leader, and five years ago progressed again into my current role in the Shared Lives service.
Working for Lancashire County Council is inspiring. Everyone I have worked with has been encouraging, supportive and most of all inspiring. I have had lots of brilliant opportunities from shadowing work colleagues to studying alongside my role and attending leadership courses to develop my career.
Everyone I have worked alongside is passionate to serve the people of Lancashire and I am fortunate to work within such a caring and responsive service.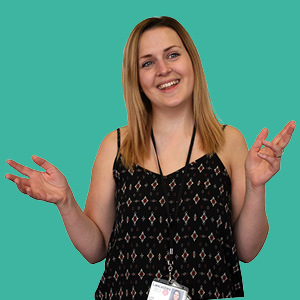 Hello, my name is Simon and I am a Team Manager for Lancashire County Council, supporting individuals with learning disabilities.
I moved from Cardiff to Lancaster for university over 20 years ago wanting to become a teacher but as I was studying, I knew it wasn't the right path for me. Some of my friends worked in social care and suggested that it might be a line of work that would suit me.
After nearly 18 months of casual work while I was studying, I got a full-time post as a Community Support Worker in the Domiciliary Service in Lancaster and Morecambe. I then spent the next 19 years supporting the same four gentlemen with a range of learning disabilities in their own home. Our role as support workers is to enable those gentlemen to make each day the most fulfilling it can be. In 2018 I applied to become a Team Manager within the same service, and currently manage the support staff teams at two tenancies.
Having people who are reliant on you for their daily wellbeing, safety and emotional support can be very demanding, and requires a lot of commitment to the role. It is a job that is richly rewarding, and one where you can genuinely make a huge difference in the lives of others.
We have a constant schedule of work-related training from health & safety, food hygiene, administrating medication, first aid and legal and ethical issues surrounding the support of vulnerable people. As a support worker I achieved an NVQ in Health & Social Care and completed specialised courses on autism and dementia. Since my appointment as a Team Manager I've attained a Level 5 NVQ Qualification in Leadership for Health and Social Care and had access to a wide range of learning opportunities.
Many of us have now worked together for over 20 years and have become lifelong friends. One of the great perks of the job is that you constantly meet people from all walks of life, and you never stop learning something new.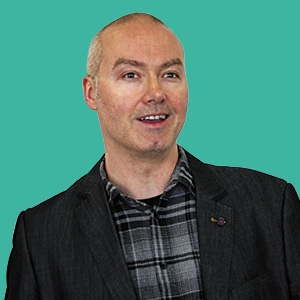 Hello, my name is Laura and I am a Team Manager at Haddon House Short Breaks Service in Burnley.
I started working for Lancashire County Council in 2009 as a Community Support Worker. Since then I've progressed through various roles including Acting Registered Manager and now, I'm a Team Manager.
The experience I've gained has been a great learning opportunity for me and has enabled me to gain further knowledge and experience in a higher managerial position.
In my role now, working for the Adult Disability Service, I manage the team which provides respite to individuals with learning disabilities and their carers.
Working in Lancashire is rewarding and welcoming. I thoroughly enjoy travelling around Lancashire as a part of my job role and in meeting the diverse people who live within local communities.
Working for Lancashire County Council, I feel valued as a member of staff and very well supported within my role. I am provided with great training and learning opportunities and am encouraged to develop both personally and professionally.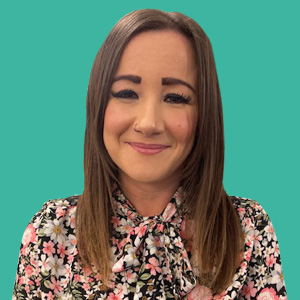 Training and experience
To start your career in adult social care, all you need is the right qualities, rather than specific qualifications. With on-the-job training and ongoing support, starting a career in care has never been easier.
If you are studying for a career in care, have recently left a role in the care sector or have previous experience in a care setting we would love to hear from you. 
If you don't have any experience but want to help out, please still get in touch as experience is not essential, we will provide on the job training and ongoing support.  
Training and support
A range of fully paid for, training resources, development and support will be provided along with guidance and support from more experienced managers to make sure you are able to carry out your work safely.
Personal Protective Equipment
Staff will be provided with all necessary Personal Protective Equipment (PPE) which it is necessary to carry out the role safely and in line with legislation and policy. 
DBS checks
Some roles will need an enhanced DBS check which will be arranged.
Make a difference in Lancashire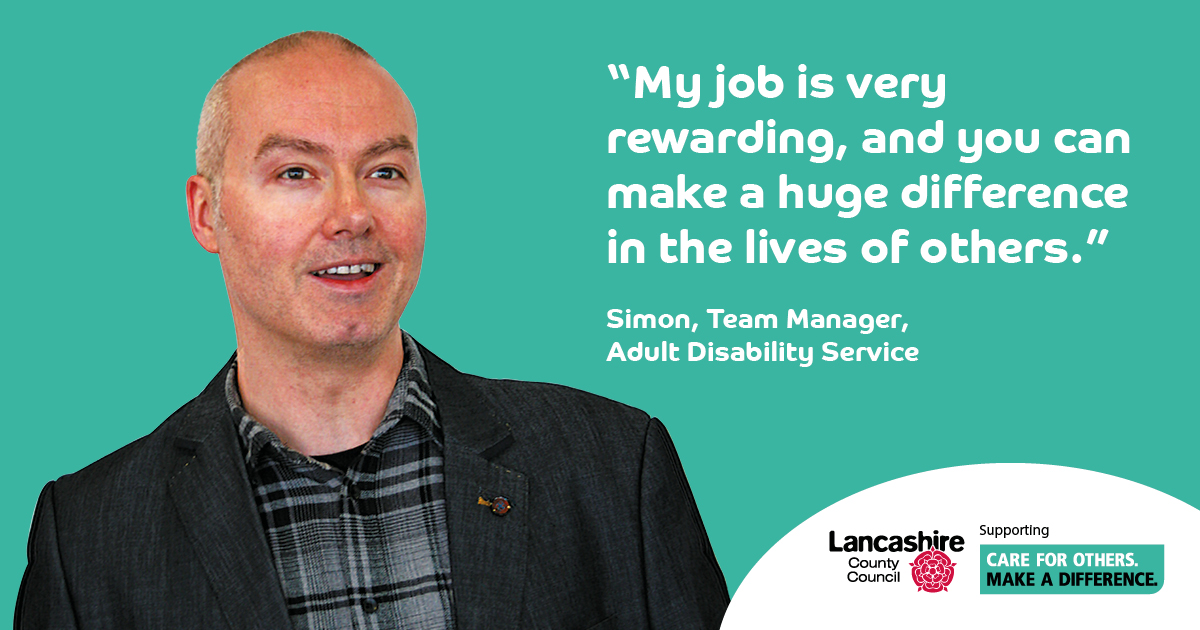 Benefits of working for Lancashire County Council
Lancashire County Council offers great staff benefits with generous annual leave entitlements, Local Government Pension Scheme with generous employer contribution, and a well-established staff health and wellbeing programme.
We also have a lot to offer people who join our adult services teams in Lancashire.
For those working in direct support or care services, we have a comprehensive induction programme, based around the Care Certificate along with training courses and on the job learning and support.
If you join one of our adult social care teams, you will benefit from a comprehensive two-week induction programme in our bespoke Adult Social Care Academy (for Social Workers, Social Care Support Officers and Occupational Therapists). 
We offer opportunities to progress as part of an exciting, well-established service that is looking to bring real benefits to the people of Lancashire.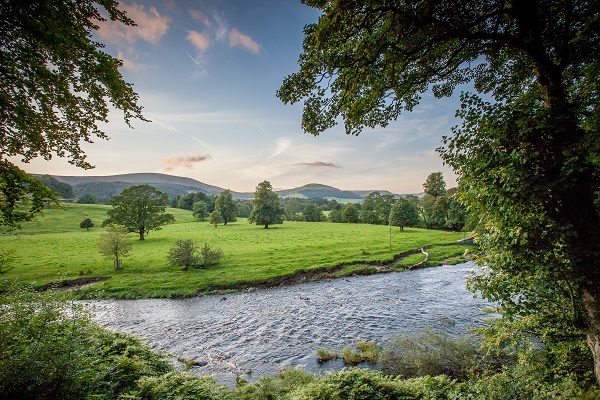 Lancashire is a great place to live, work and play.