EYFS LAPS Mathematics
£10.00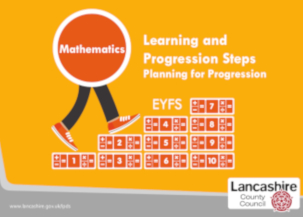 The Learning and Progression Steps are designed to scaffold the learning required in order to support children in developing a secure understanding of early mathematics and will prepare children effectively for Year 1 of the National Curriculum.
Statements in the Lancashire Key Learning for Mathematics document have been broken down into smaller steps to support teachers in planning appropriate learning opportunities. These key pieces of learning will support pupils in becoming fluent in the knowledge and skills of mathematics and ensure that the learning is effective and sustained.
Please note this early years publication is electronic and will be sent to the email address used during purchase. If you have not received it within 5/10 minutes please check your spam/junk folder. The email link received will be live for only 10 days, please download the publication and save it to your computer.
This publication is subject to 20% VAT for non LCC Maintained Schools.