Mathematics Planning Support CD - Full Package
£450.00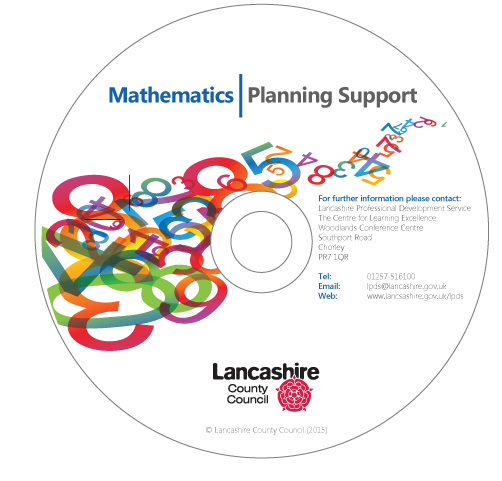 The Mathematics Planning Support materials have been developed to support teachers with their weekly planning. They provide a selection of tools and resources which can be used to make planning easier, whilst still being able to tailor it to the needs of the class.
Each week is supported by an overview which contains:
Success criteria for each objective
Vocabulary for use within each week
Guidance for modelling, including PowerPoint resources, which also provide subject knowledge and pedagogy support for teachers
Ideas for practise and consolidation, including printable resources
Suggestions for how learning can be put into different contexts
Using and applying activities or prompts
Questions to support teacher assessment linked to the Lancashire KLIPs resources
The materials are now available and upon receipt of an order will be sent via recorded delivery.
This maths publication is subject to 20% VAT for non LCC Maintained Schools.