Inspiring Science
£100.00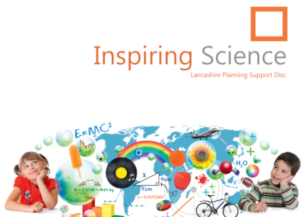 Looking for inspiration for your Science planning and not sure where to start?
Want to make Science lessons more stimulating but fed up searching the internet?
Struggling to plan for challenging learning opportunities?
…then this Lancashire Planning Support resource addresses your needs for a more creative approach to science learning
Many primary teachers are keen to provide stimulating, engaging and challenging Science learning for their pupils but are not always sure where to begin. This new resource from Lancashire provides a huge variety of starting points, lesson ideas and links to suitable online resources to support teachers' planning. The resource does not simply include stimulating activities but provides guidance to ensure that learning is progressive, open ended and challenging.
This resource is designed to support primary schools with a more creative approach to their Science curriculum. The three sections of the resource include:
suggested curriculum maps and guidance;
key learning progression;
a selection of creative contexts for every area of Science and every age within the primary phase.
This resource is available as series of editable Word documents that will be forwarded in a zip folder. All the Creative Context and Key Learning documents are fully editable.
Please note this publication is electronic and will be sent to the email address used during purchase. If you have not received it within 5/10 minutes please check your spam/junk folder. The email link received will be live for only 10 days, please download the publication and save it to your computer.
This publication is subject to 20% VAT for non LCC Maintained Schools.