Art and Design Progression
£25.00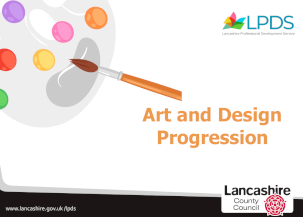 Art and Design Progression - Written by Alison Kirk (Associate LPDS Consultant for Art and Design).
Art and Design Progression builds on the Lancashire Key Learning for Art and Design by introducing suggested Year Group Expectations within each of the separate areas of media that children should work with across Early Years and the Primary Phase.
It exemplifies progression in the eight areas covered.
Please note this publication is electronic and will be sent to the email address used during purchase. If you have not received it within 5/10 minutes please check your spam/junk folder. The email link received will be live for only 10 days, please download the publication and save it to your computer.
This publication is subject to 20% VAT for non LCC Maintained Schools.