Year 4 into Year 5 Bridging Unit - The Lion, the Witch and the Wardrobe
£30.00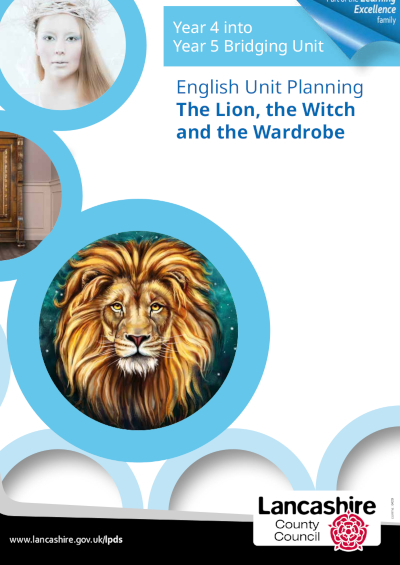 The Lion, the Witch and the Wardrobe by C.S. Lewis
This publication of 7-8 weeks focusing on Year 4 and Year 5 reading and writing skills, includes both narrative and non-fiction opportunities, all based around the classic children's novel The Lion, The Witch and The Wardrobe.
Using film clips, websites and a range of texts, including those themed around evacuation and mythical creatures, this unit will immerse the children in themes central to the novel.
A variety of short and long writing opportunities are embedded throughout the unit as the children analyse the story, gather content on mythological creatures and develop an extended narrative based upon The Lion, The Witch and The Wardrobe.
Please note this publication is electronic and will be sent to the email address used during purchase. If you have not received it within 5/10 minutes please check your spam/junk folder. The email link received will be live for only 10 days, please download the attachments and save to your computer.
This publication is subject to 20% VAT for non LCC Maintained Schools.