Year 1 into Year 2 Bridging Unit -The Way Home for Wolf
£30.00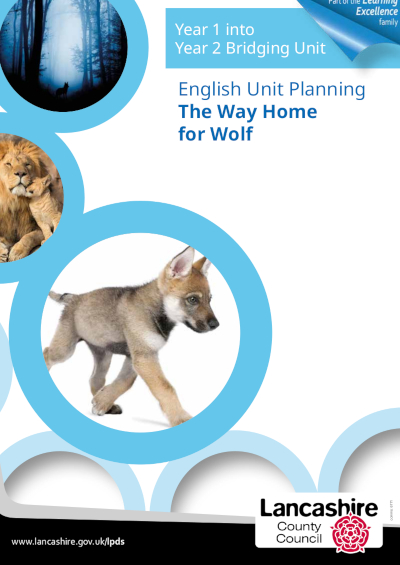 The Way Home for Wolf by Rachel Bright and Jim Field
Applying skills from both Year 1 and Year 2, this publication is based around the theme of wolves and integrates both narrative and non-fiction in a 5-6 week sequence.
Children will share in the delights of The Way Home for Wolf by Rachel Bright and Jim Field, before taking on the role of researchers to find out more about wolves and other animals.
Using their newly found facts, children will produce an information leaflet to inform an audience. The unit concludes with a return to fiction, where children will create an innovation based on the original story.
Please note this publication is electronic and will be sent to the email address used during purchase. If you have not received it within 5/10 minutes please check your spam/junk folder. The email link received will be live for only 10 days, please download the attachments and save to your computer.
This publication is subject to 20% VAT for non LCC Maintained Schools.