Writing Opportunities to Support the Reading Phase of the Teaching Sequence
£4.00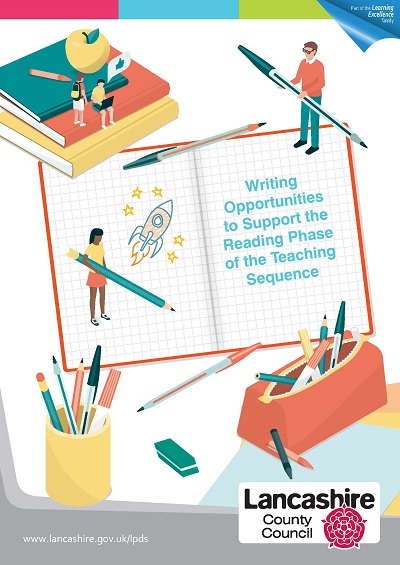 This document provides guidance on planning an English unit using the teaching sequence from reading to writing. It contains ideas for reading skills and learning objectives which are linked to writing opportunities within the reading phase of the teaching sequence.
This document provides clarity on the difference between learning objectives and outcomes in reading, and can support teachers when planning for reading sessions.
Please note this publication is electronic and will be sent to the email address used during purchase. If you have not received it within 5/10 minutes please check your spam/junk folder. The email link received will be live for only 10 days, please download the publication and save it to your computer.
This publication is subject to a charge of 20% VAT for non LCC Maintained Schools.