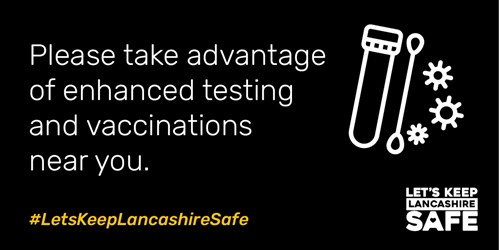 #LetsKeepLancashireSafe
Covid cases are rising rapidly in parts of Lancashire. Extra support is in place, so please make sure you:
Find out about surge testing in Lancashire.
Roadmap
Whilst restrictions in England have been lifted as part of Step 3 of the government's four-step roadmap, you are advised to follow local guidance.