We are continuing to work with colleagues in the NHS and Public Health England to do everything we can to delay the spread of coronavirus and ensure the people of Lancashire are protected.
As of 15 January 2021, Public Health England reported 73,812 confirmed cases of coronavirus in Lancashire - see regional breakdown of cases in England. 
Find out what the government is doing to tackle coronavirus.
Virus variant
You will have seen that there is a new virus variant. The new strain transmits more easily than the previous variant but there is no evidence that it is more likely to cause severe disease or mortality. Read more about the new strain on the gov.uk website.
Restrictions in Lancashire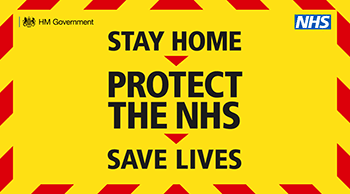 We are now under National Lockdown restrictions as Coronavirus cases are rising rapidly across the country.
Let's Do It for Lancashire
Community testing
New Covid community testing, known as Lateral Flow Testing, has begun in Lancashire for people without coronavirus symptoms.  This is so that we can reduce the spread of coronvirus and protect each other. Find out more about Community testing.
Remember... hands, face, space
We all have a part to play to combat the virus - it is critical that everybody continues to observe the following key behaviours.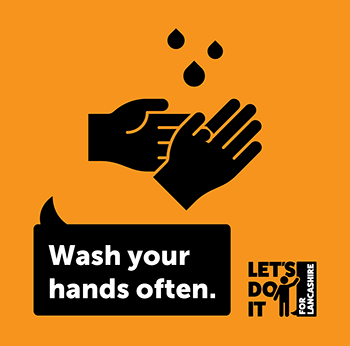 HANDS
Wash your hands regularly and for at least 20 seconds.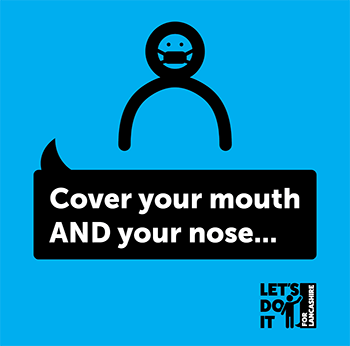 FACE
Cover your face in enclosed spaces, especially where social distancing may be difficult.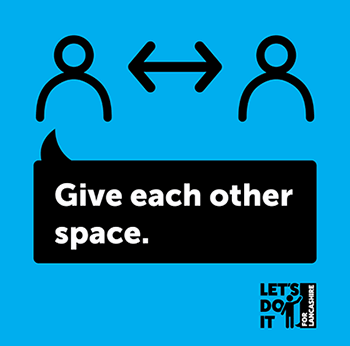 SPACE
Stay 2 metres apart where possible, or 1 metre with extra precautions in place.
What do I need to Know
The free NHS Covid-19 App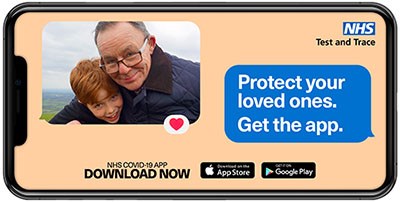 A vital part of the NHS Test and Trace service.
Changes to our services
Our focus is on providing the essential services which support the most vulnerable people in Lancashire.
The following services have been affected by coronavirus, and there will be some changes to what we are able to provide: 
We will update this information on a regular basis. We continue to evaluate each service given the unprecedented and changing circumstances we are facing.
Safe use of our buildings
We carry out risk assessments to keep our service users, staff and communities safe from the effects of COVID-19.
Help for residents
We are working closely with local authority partners, as well as the community and voluntary sectors across Lancashire, to be able to provide help to those who need it.
Community Hubs
Community hubs have been created in each district across Lancashire to coordinate support and help which is available for those in need.
Volunteer support
If you feel isolated, vulnerable and in need of volunteer support you can fill out a community support referral form and a member of the Lancashire Volunteer Partnership will contact you.
If you are a group or organisation that can help support vulnerable people at this time please visit Our Lancashire.
Financial help
If you have suffered a loss of or reduction in your income due to Coronavirus, our guide explains the different ways you may be able to get financial help.
Talkzone advice and information line
Talkzone has been offering help and advice to young people for 25 years but has now been extended to also offer support to families while the council's Neighbourhood Centres and Youth Zones are closed to help prevent the spread of COVID-19.
The current situation with coronavirus will be affecting people of all ages in different ways, and we urge anyone who feels they need some advice and support, to get in touch.
Talkzone is open from 2pm to 10pm every day including bank holidays and weekends.
Visit the Talkzone website for more information about getting in touch.
Support for clinically extremely vulnerable people
Government have provided guidance on shielding and protecting people who are clinically extremely vulnerable from COVID-19
If you have a medical condition that makes you extremely vulnerable to coronavirus, you can register with gov.uk for support. You'll be able to ask for help, for example, getting deliveries of essential supplies like food or medicine.
Register for yourself or on someone else's behalf.  GOV.UK: Get coronavirus support as a clinically extremely vulnerable person
If you consider yourself vulnerable but don't meet this criteria there is still help available through the Community Hubs.
Age UK Lancashire
Age UK Lancashire provides an information and Advice Line for:
Information on sources of local support, including referrals to emergency food supplies, where available;
Advice on a range of issues, including: benefits, housing options, health & community care;
A Welfare Benefits check over the telephone
Call Age UK on 0300 303 1234 or visit the Age UK Lancashire website. 
Age Concern
The Age Concern Coronavirus Support Service is aimed at helping those within self-isolation and their carers to access: 
Shopping trips
Free food parcels / welfare 'goodie' bags
Regular telephone calls / befriending service
Information and advice – incl. benefits assessments and links to wider public/voluntary sector support
Specialist dementia care and support
Selected Dementia Products available through our website.  
A collection of free online Resources through our website
Various levels of support are available across Lancashire.
To refer in to the service or to enquire about volunteering, please contact Age Concern Central Lancashire through the Coronavirus Helpline: (01772) 552850 (Option Zero) or visit the website: https://www.ageisjustanumber.org.uk/covid-19-referral/
If you are struggling with your mental health, then the NHS Every Mind Matters website has lots of tips and advice to help you.
Guidance is also available on how to look after your mental health and wellbeing during the coronavirus (COVID-19) outbreak

Find out what we're doing to promote Active Travel in Lancashire.
Walk or cycle for regular journeys, such as going to work, the shop, or on the school run. 
More information
Public Health England and government departments have provided additional guidance about coronavirus for: 
Employers and business
If your business has been affected by the coronavirus Boost Business Lancashire has a dedicated #AskForHelp team ready to assist.
If you have a business or organisation that could offer spare safety equipment, then please get in touch. Any donated equipment would be used to protect key workers from various organisations.
Community organisations
If your organisation has been affected by the coronavirus Boost Business Lancashire may also be able to assist. Contact their #AskForHelp team for more information.
Education
We have produced some guidance for education providers which follows government guidance. This will be regularly updated:
We have also pulled together some online educational resources for parents to help children to learn at home.
Care providers
We have produced some guidance for care providers, which follows government guidance. This will be regularly updated:
Privacy notice supplements relating to coronavirus
As part of Lancashire County Council's coronavirus response, we have a need to process your personal data in order to effectively respond to the current crisis.
We have dedicated privacy notices that set out the ways in which we may process your personal data as part of our response.
Managing coronavirus in the county
Directions given under new health protection regulations
Coronavirus myths - busted!
We've pulled together some of the commons myths that are around about coronavirus.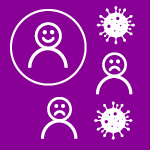 In reality...
Covid is more than just a cold and can severely impact your health. It's in the same 'family' as colds, but can cause much more serious health issues.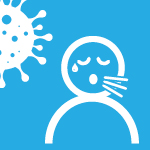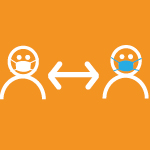 In reality...
You still need to social distance from people if you are outdoors.
It is a lower risk, but it is still there.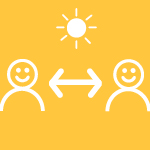 In reality...
Coronavirus can affect any community.
Even if reported cases are low where you live or work, you should still follow the guidance and reduce the chance of it spreading into your area.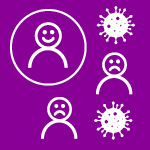 In reality...
Tests identify the spread of coronavirus and help to avoid spreading it further.
If numbers rise, local measures are put in place to protect you.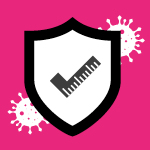 In reality...
Measures are only put in place to help stop the spread of the virus, and apply to all communities.
Anyone can be affected by coronavirus, regardless of their ethnicity, age or other factors.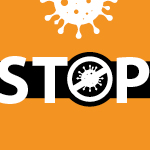 In reality...
Testing protects your friends, family and co-workers, and stops the further spread of the virus. Do you really want to pass it on to people you care about?
The Test and Trace system helps to identify if people have been in contact with someone who has coronavirus, so that they can protect themselves.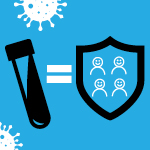 In reality...
You can have coronavirus even without symptoms.
This is why it is still important to keep following the guidance including social distance from people, wash your hands and wear a face covering.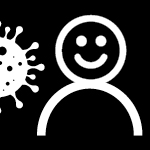 In reality...
The coronavirus risk is still here. By reducing the spread, we can have more normal lives.
Although the first wave reduced numbers around the county, we are seeing increases in numbers. It is still with us.