Preston Western Distributor and East-West Link Road
We are building a major new road - the Preston Western Distributor, which will link Preston and southern Fylde to the M55 motorway.
Scheduled to open early in 2023, this £200m road scheme is the biggest new road programme in the Preston, South Ribble and Lancashire City Deal.
It will help to promote new housing and business development in the area, while increasing capacity on the existing local road network.
The Preston Western Distributor will link the A583 and the M55 motorway and will involve the construction of:
a new motorway junction
four new bridges, and
three underpasses
The scheme also includes two new roads connecting to new and existing housing areas of North West Preston and Cottam. The new East-West Link Road and Cottam Link Road will provide convenient access to the Preston Western Distributor, avoiding already congested local routes.
Plan ahead - road closures for works
21 to 24 January: M55 full closure between Junction 1 and 3
The construction of the new junction 2 is well underway and removal of the old footbridge across M55 will be carried out. To enable the demolition and removal of the bridge, in a safe and controlled manner, a closure in both directions is required.
The closure will take place between junction 1 and junction 3 from 8pm on Friday January until 6am on Monday 24 January.
Please ensure you plan your journey ahead using the diversions in place (as shown below).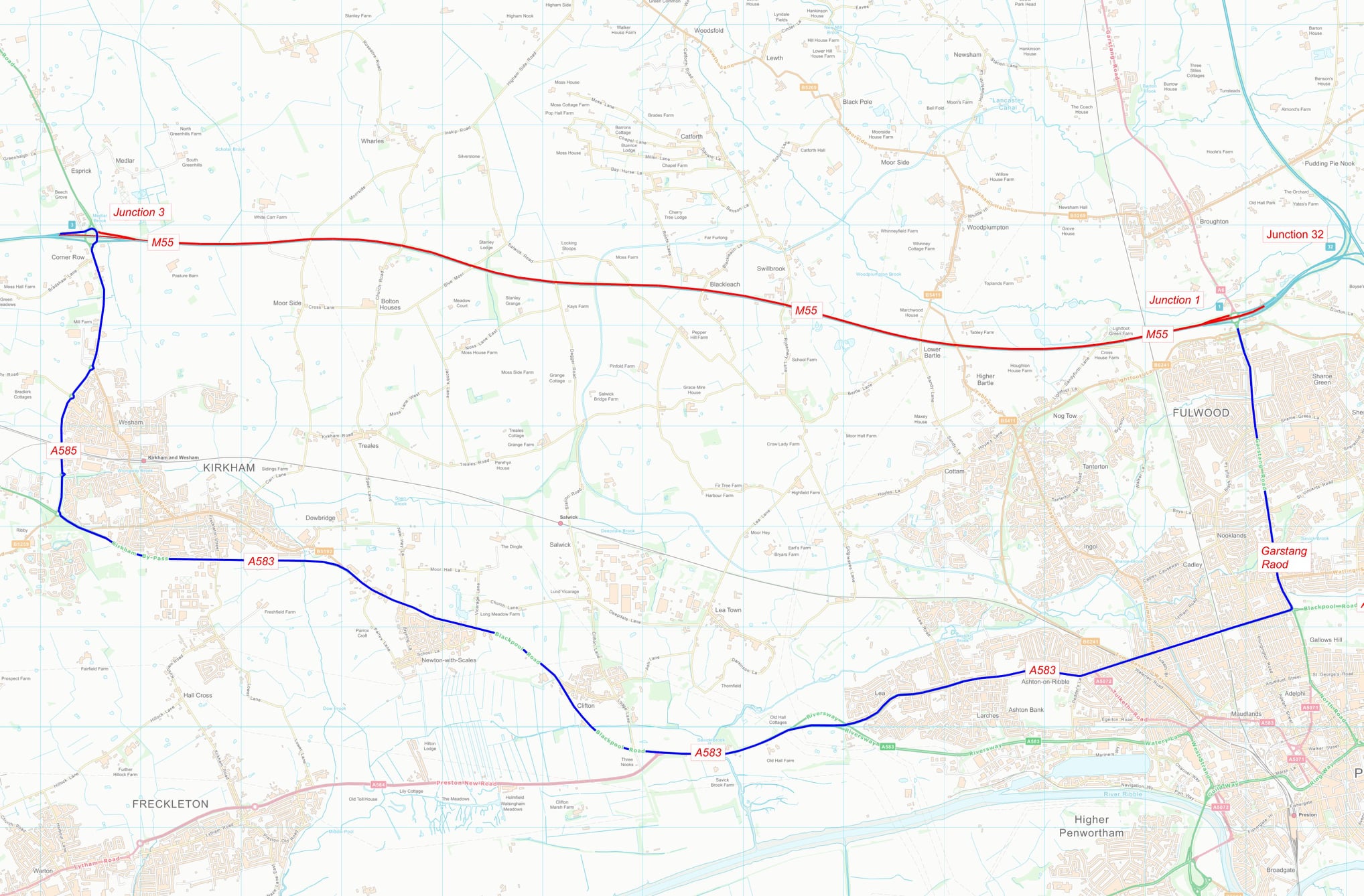 Permanent closure of Maxy Lane
Maxy Lane will be permanently shut between Sandy Lane and Cherry Tree Farm. There will be no access for vehicles or pedestrians after this time and the road will not reopen.
Blackpool Road - Second Phase
Work to construct the new junction on Tabley Lane for the EWLR has now commenced. Phase 2 of the new road layout has now started on Blackpool Road North side, a section of Riversway was diverted onto a new temporary road to keep the traffic flowing during the works on the North side of the junction. Work will begin diverting existing underground services, undertaking earthworks, installing all new drainage, ducting, and kerbing the new road before surfacing the new layout. We anticipate the works to last through to Spring 2022.
Temporary closure of Bartle Lane
Part of Bartle Lane is closed for construction on Bartle Lane Bridge and the stretch of the Preston Western Distributor Road through Bartle. A road closure is in place at approximately 240 metres from the junction of Lea Lane for safety reasons.
Motorists are required to divert via the signed diversion along Lea Lane, Sidgreaves Lane, Hoyles Lane and Sandy Lane (also operating in reverse). Pedestrians, cyclists and horse riders will not be able to travel through the road closure. Properties located on Bartle Lane can be accessed via Sandy Lane, but not Lea Lane.
It is expected that Bartle Lane will reopen in summer 2022 where traffic on Bartle Lane will travel over the Preston Western Distributor Road on the newly-constructed Bartle Lane Bridge.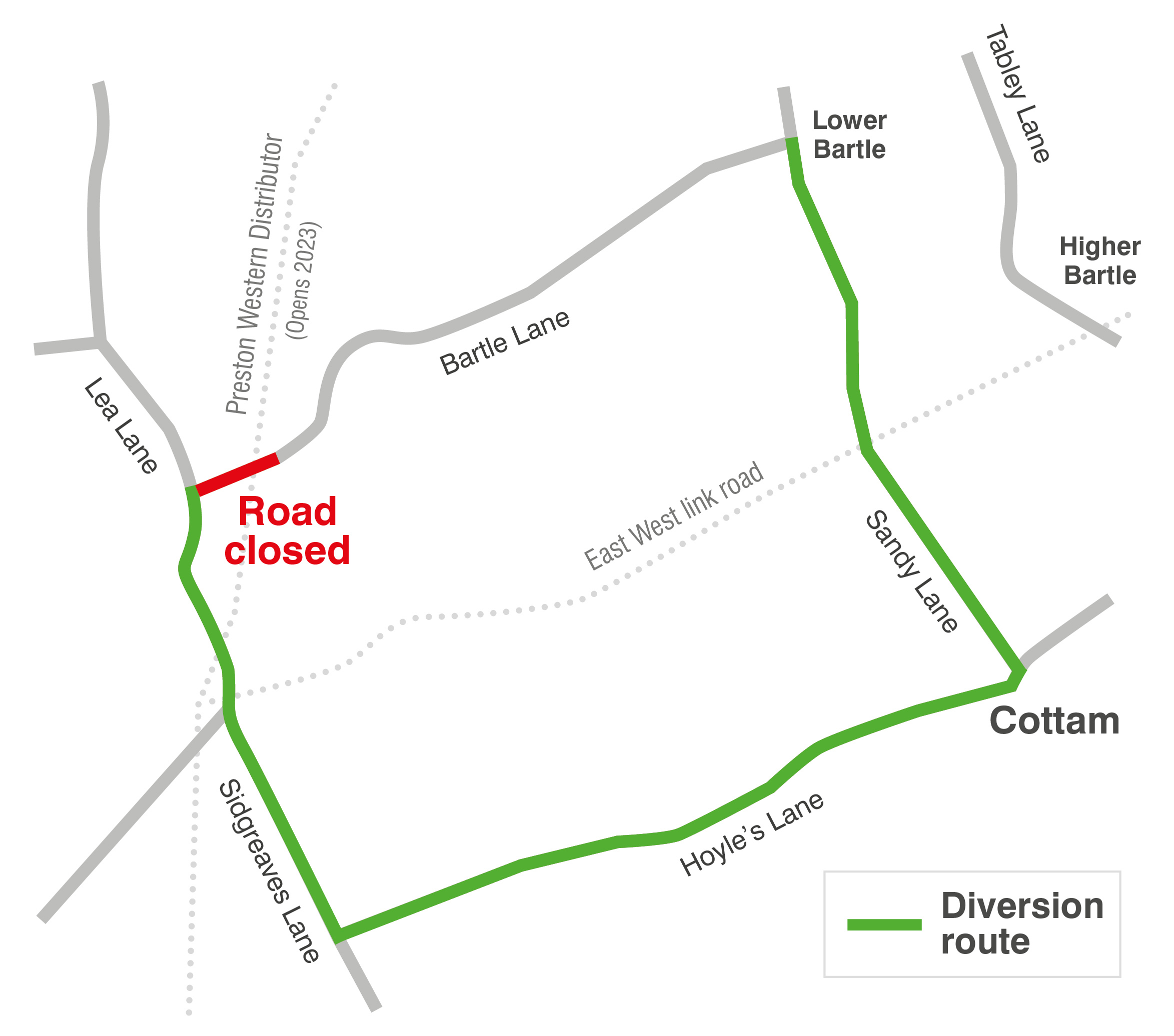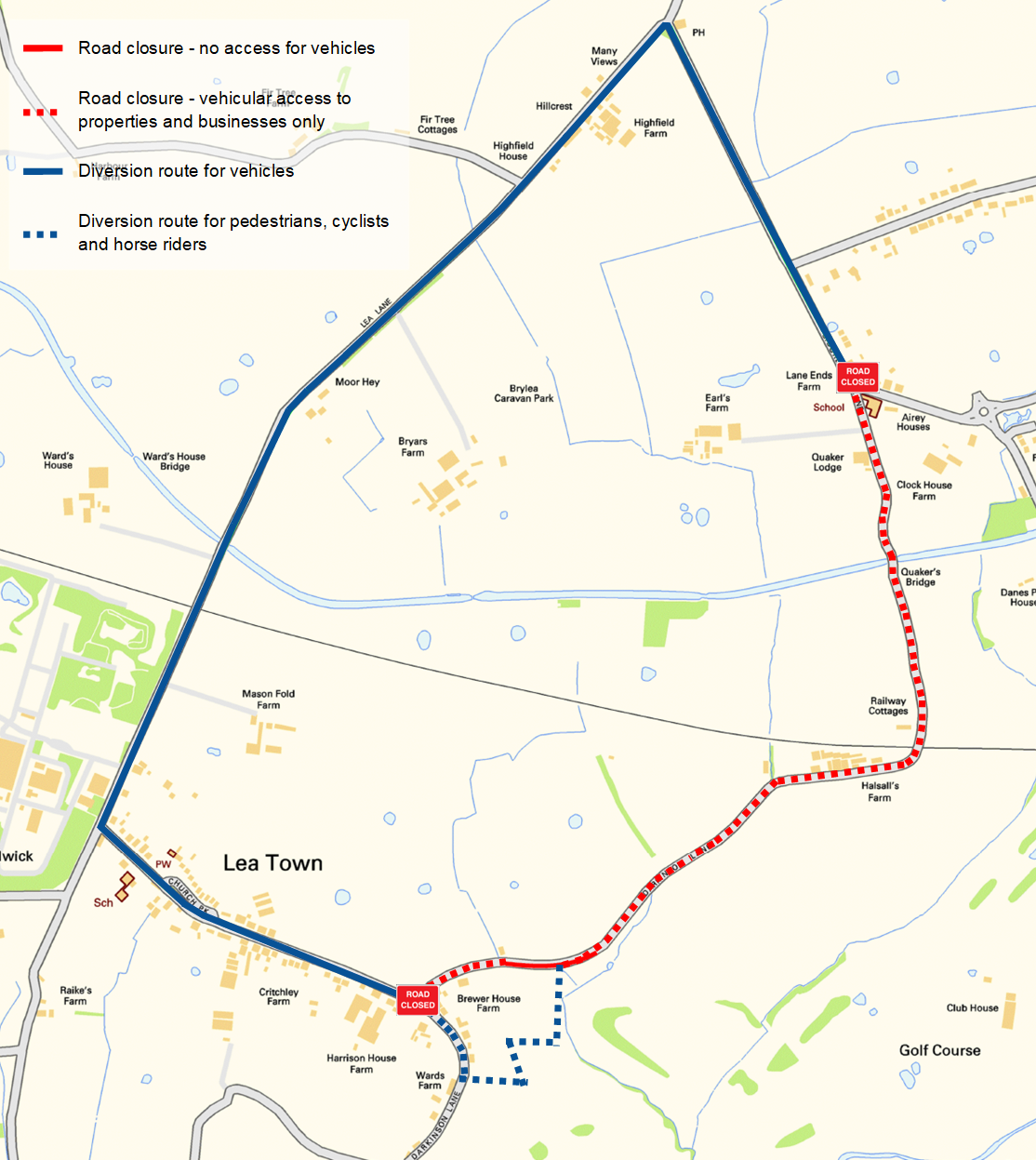 Map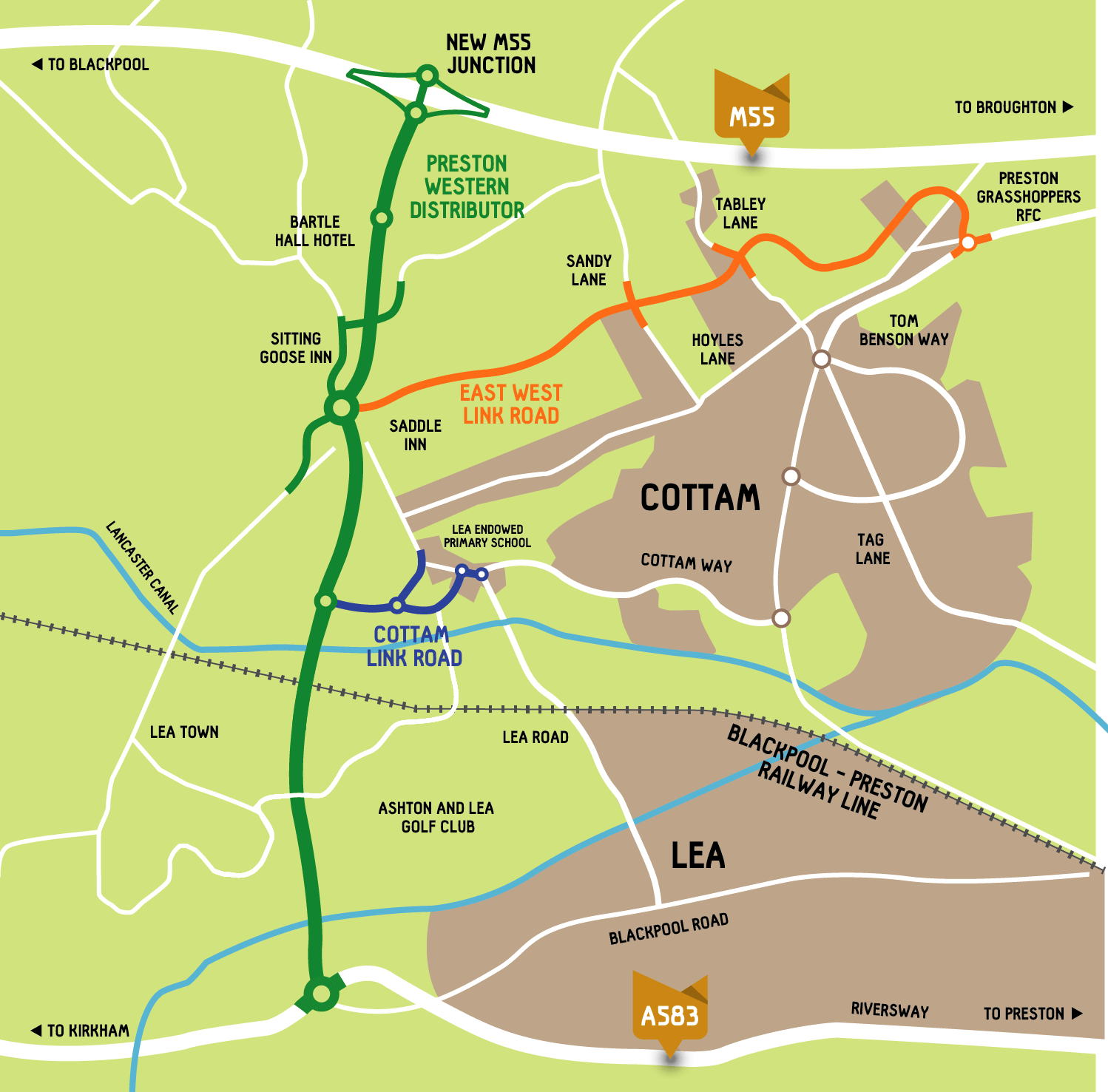 Fly-through
View the fly through of the route for the Preston Western Distributor.
Contacts
Our contractor Costain have a dedicated Community Relations Officer Sarah Sunderland who can be contacted with any queries about the scheme by email at PWDHelpline@costain.com or by calling 01772 808061. We aim to respond to any queries within two working days.