Talkzone offers support to young people taking exams
15/05/2018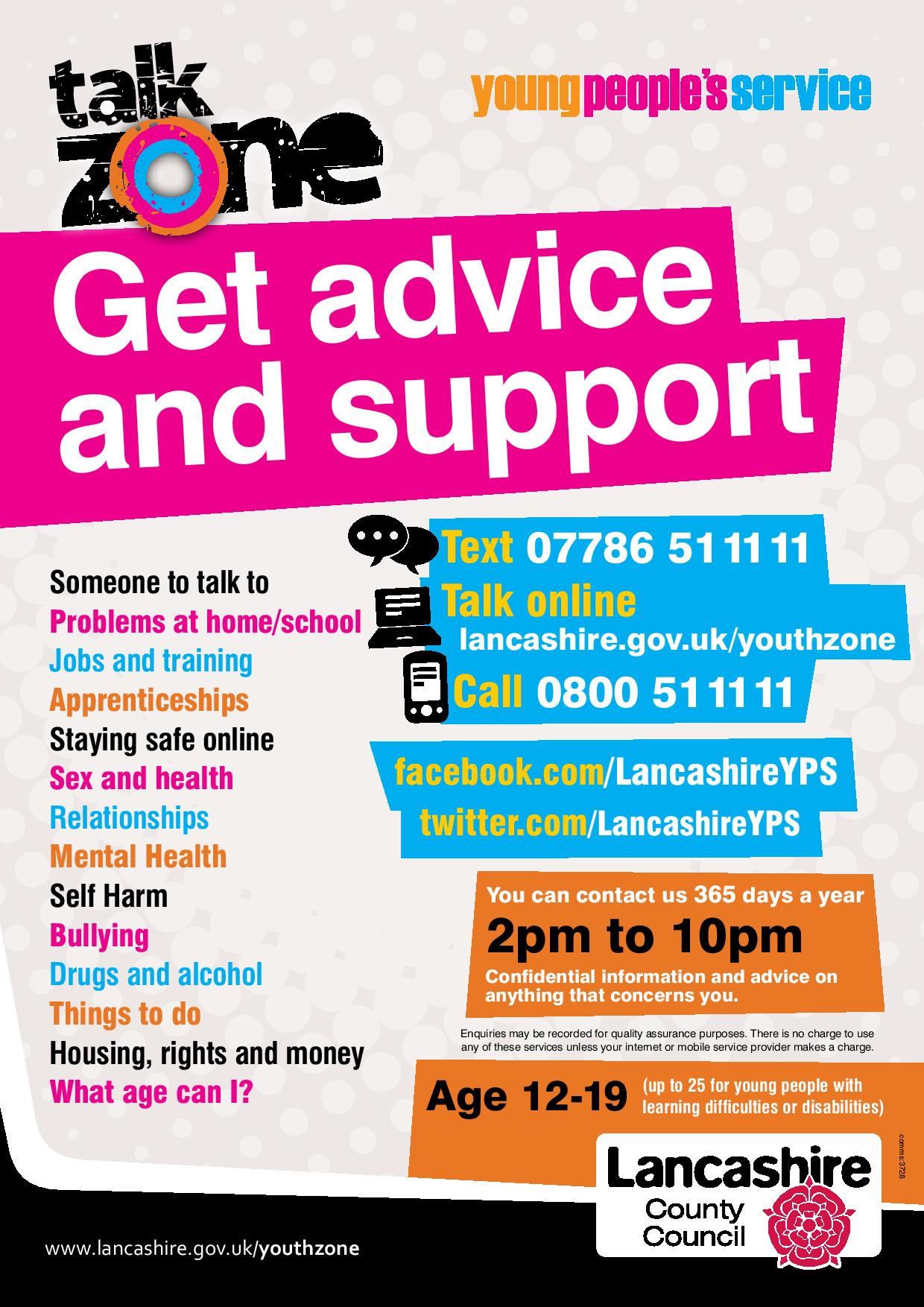 If you are studying for your A-level or GCSE exams, you can get help, support and guidance from Talkzone.
Talkzone is for young people aged from 12 to19 and you can access this support by telephone, text, webtalk, email and Facebook. It is also available for any young person up to the age of 25 with special educational needs or a disability.

The service is available between 2pm and 10pm, every day of the year, including weekends and bank holidays. Talkzone is provided by the county council's Children and Family Wellbeing Service.

County Councillor Susie Charles, Cabinet Member for Children, Young People and Schools, said: "I appreciate that this can be a very stressful time for young people. They may be feeling the pressure of exams approaching and revision still to do.

"Through Talkzone, young people can speak with trained advisers in confidence and chat through their worries about exams, or about anything else that is worrying them. Staff are able to talk about a wide range of issues which young people tell us they really appreciate, including feeling stressed.

"I'd encourage any young person who is getting ready to take exams at the moment and is worried about them to contact Talkzone and chat their concerns through.

"Since it was set up 23 years ago, Talkzone advisers have responded to thousands of enquiries from young people on a huge range of issues.

"Whether the issue is large or small, Talkzone is available to help, so don't be afraid to call, text or contact us online."

More information about Talkzone is available on the get in touch page and information about other issues is available in jobs, education and training and need to know.
Share: