Have your say – Consultation on Children and Family Wellbeing Service 2018
12/06/2018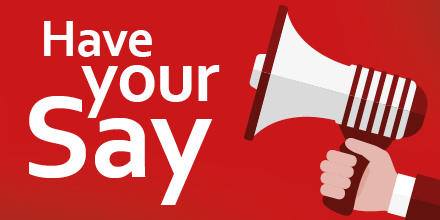 Have your say about the way we deliver our Children and Family Wellbeing Service. We are asking for your views on our proposal to reduce the number of buildings where the Children and Family Wellbeing Service is based and to work within the community in a more flexible way.
We have looked at how the service makes a difference and how it can become more effective. To do this we will focus on providing support directly to you where possible and use community settings where best.
We have looked at what is good about the buildings we are based in now and what could be better about them.
We have used this information to select where we propose to stop delivering the service from and which buildings we think we should still deliver the service from.
To find out more about the consultation: http://www.lancashire.gov.uk/news/details/?Id=PR18/0248
Ask at your local centre for a printed questionnaire to fill in or visit http://www3.lancashire.gov.uk/corporate/consultation/responses/response.asp?ID=350  to give us your views. 
Please return your completed questionnaire to us or reply online by Friday 3 August 2018.
If you need help to complete the questionnaire then please ask a member of staff.
Share: