Lancashire teens star in short film to highlight the importance of standardised cigarette packs
31/03/2016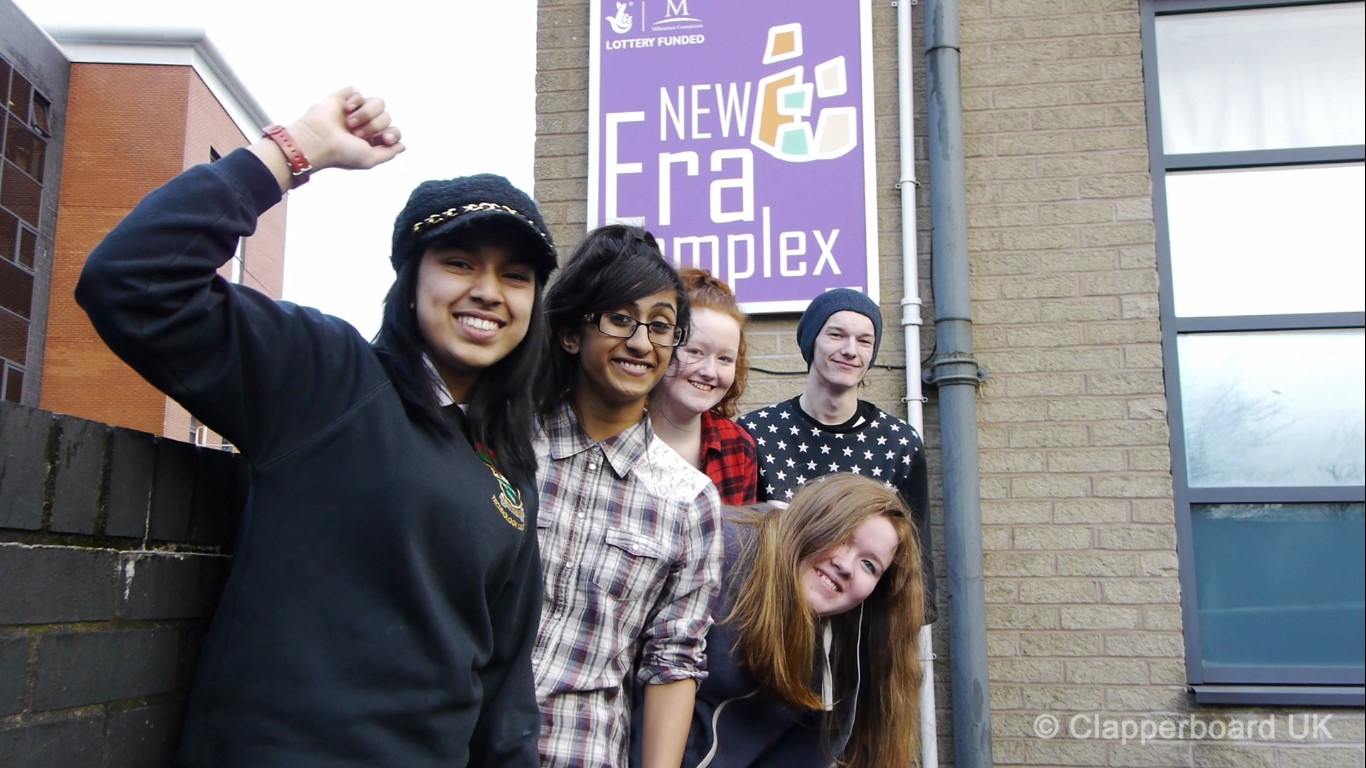 Young people from Accrington and Rossendale District Youth Councils in Lancashire have taken part in a video campaign to highlight the importance of standardised packaging in the fight to reduce the number of young people who take up smoking ahead of legislation for standardised packs which comes into effect from 20 May 2016.
The video was made with young people that have been involved with anti-industry youth programme – Smoke & Mirrors, which is delivered by Tobacco Free Futures, a social enterprise that is currently working with Lancashire County Council and their Young People's Service to tackle tobacco in the region.
Retailers will have up to one year to sell existing branded tobacco packs before legislation for standardised packaging is fully implemented from May 2017.
The film includes the opinions of local teenagers as they examine a range of glitzy and child friendly branded tobacco packs and discuss why these might appeal to young people, versus a mock example of a standardised 'plain' pack which the young people agree is less attractive and a positive step towards reducing the number of new young smokers.
Connor Tongue, 17, from Accrington, Lancashire who features in the film said: "I think it's really important that people my age aren't encouraged to take up smoking. The standardised packs are unattractive and covered with gory images which I think will discourage young people from buying cigarettes because holding one of those packs in your hand doesn't look very cool."
Emily Holt, 17, from Rossendale, Lancashire who also appears in the film said: "These branded packs are beautiful and attract your eye, so I am really glad that standardised packs are being introduced to protect young people from the harms of smoking. The health warnings and distressing images on these new packs stand out more because there is no glitzy branding to distract you."
Andrea Crossfield, Chief Executive of Tobacco Free Futures that led the campaign for standardised tobacco packaging in the North West said: "It is really important to protect our young people from the harms of tobacco. The statistics speak for themselves. In the North West, 4 out of 5 children who try smoking do so before they are 14 years old and around 18,000 children in the North West start to smoke each year. 
"Given that smoking is still the North West's biggest killer, it is vital that young people are part of challenging the tobacco industry rather than becoming its next generation of customers."
County Councillor Azhar Ali, Lancashire County Council's cabinet member for health and wellbeing, said: "It's wonderful to see young people from across Lancashire voicing their opinions on why they think standardised packs will help to reduce the number of new young smokers.
"It is vital that we invest in giving young people a voice to discuss issues that affect them and this video is a great way to raise awareness. I hope this video will now go on to inspire other young people to raise issues that influence positive changes in our communities."
Share: