King Street Cycle Lane & Queen Street Low Traffic Neighbourhood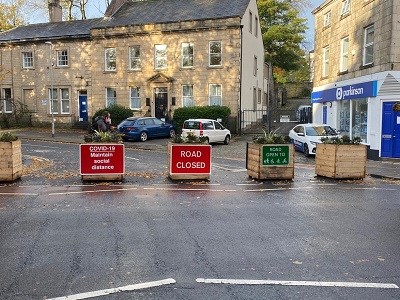 The existing cycle lane on the northbound side of King Street has been reinforced with traffic cylinders to create a safer environment for cyclists by providing some separation from traffic on this very busy road. There are suitable breaks in the cylinders to allow vehicles to access private parking and load/unload.

Queen Street is also closed to vehicles at its junction with King Street, which is combined with a one-way system on Queen Square from King Street towards Queen Street. This is intended to improve safety for pedestrians and cyclists at the Queen Street/King Street junction, with vehicles being directed to follow a short diversion via Aldcliffe Road. It will also make Queen Street a quieter route for pedestrians and cyclists.
Map of diversion route (PDF 651 KB)