Fylde Road Pop-Up Cycle Lane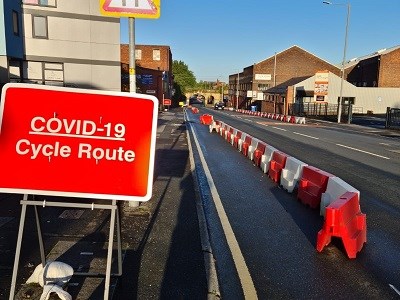 Lancashire County Council have been making some temporary changes to the road network in Preston to support cycling as part of the emergency response to the coronavirus.

Both sides of Fylde Road between Carlton Street and Maudland Bank, have been reinforced with traffic cylinders to create a safer environment for cyclists by providing some separation from traffic on this very busy road. There are suitable breaks in the cylinders to allow vehicles to access private parking and load/unload.
Map of route (PDF 972 MB)