Dalton Square Low Traffic Neighbourhood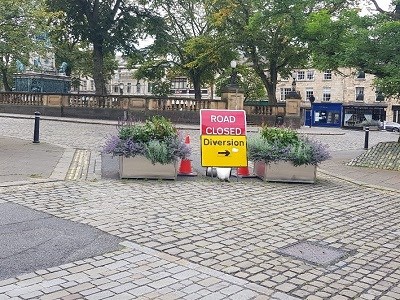 Lancashire County Council have been making some temporary changes to the road network in Lancaster City Centre to support walking and cycling as part of the emergency response to the coronavirus.

Dalton Square is closed to vehicles at its junctions with Nelson Street and Sulyard Street, which is combined with a one-way system on Bulk Street (northbound). This is intended to improve safety for pedestrians and cyclists around Dalton Square, with vehicles being directed to follow a short diversion via the A6.
Map of diversion route (PDF 721 KB)