Shisha 'don't get hooked ' campaign
Overview
Results of a recent survey carried out by Lancashire County Council found that 41% of young people, aged 14-17, across Lancashire smoke Shisha at home and 38% use it at Shisha café's.  
The research highlighted that many people are aware of the health messages relating to risks caused by smoking shisha but many people believe it's less harmful than cigarettes. 
The 'Don't get hooked' campaign highlights that traditional Shisha contains tobacco with the same toxic chemicals which can cause cancer and are as harmful to your lungs and heart as cigarettes. 
Smoking shisha in a closed environment such as a shisha café also has risks for non-smokers who are nearby. They also breathe in the second-hand smoke from the water pipe and the coals, which contains high levels of toxic chemicals such as carbon monoxide, heavy metals and carcinogens. 
Support the campaign
If you work in healthcare or have regular contact with young people, your role is vital in helping us spread the word about the campaign.
Print resources
Unhook app
A new mobile app called 'unhook' developed in partnership with young people has recently been launched giving young people the facts on the effects of tobacco in a fun way.  'Unhook' provides young people the opportunity to get the facts around shisha and e-cigarettes whilst myth busting in a fun but educational way.  
It can be downloaded from the App Store and the Google Play store.
Campaign posters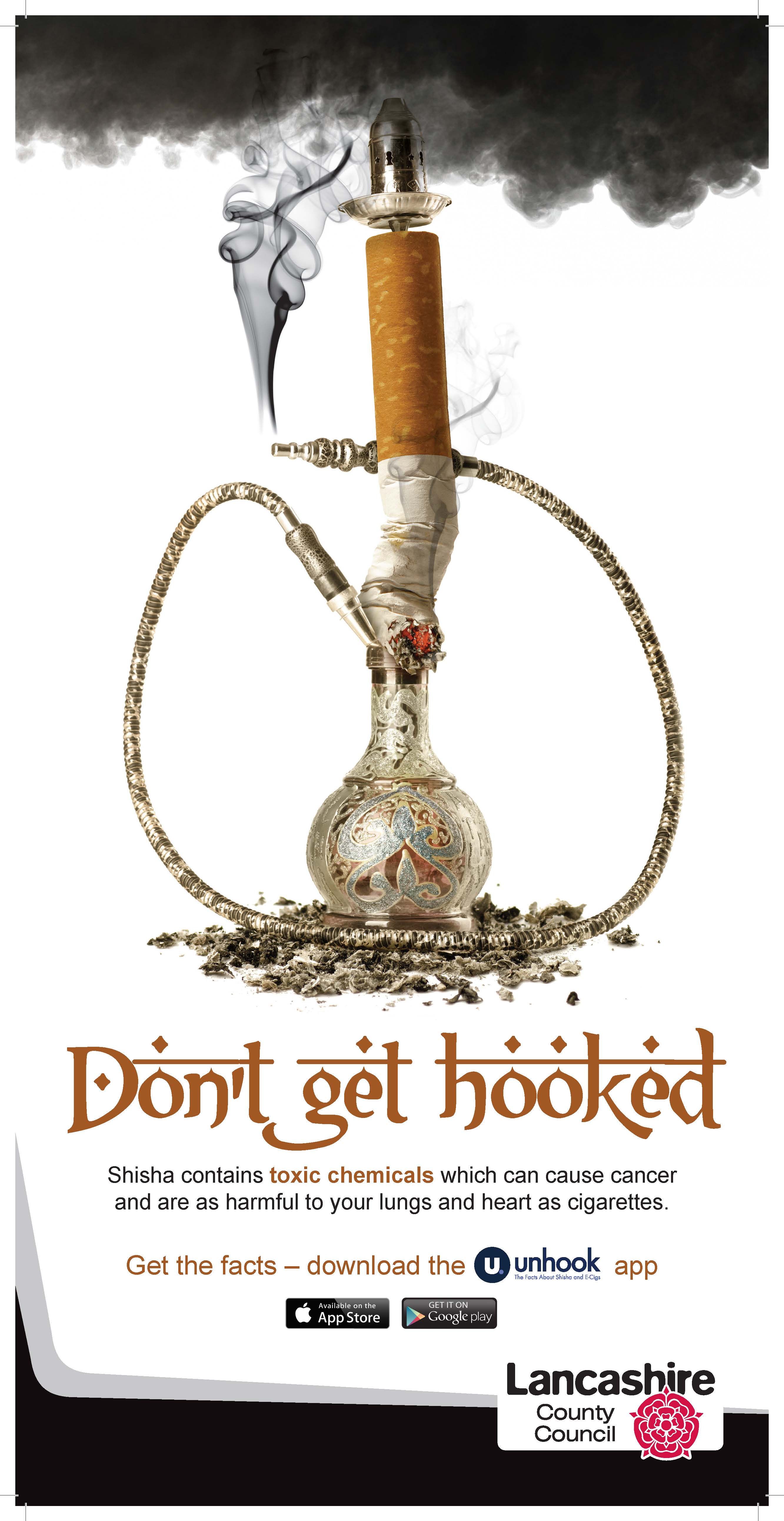 Click on the image above to enlarge
If you need any further information about this campaign then please email: saf.munshi@lancashire.gov.uk.