Quit For You Quit For Two
Overview
Smoking during pregnancy
45% of pregnant women who smoke are under 20 compared to only 9% over 30.
Information and resources for professionals
The quitfortwo.co.uk campaign aims to support women aged 16-25 to quit smoking when they become pregnant. We want to encourage use of stop smoking services by reassuring women that this is a friendly service that offers help in a way that is best for them - whether this is as part of a group session or a one-to-one chat.
We developed the campaign in partnership with Blackburn with Darwen Council and Cumbria County Council. It supports a new pathway that refers all pregnant women identified as smokers to their local Stop Smoking Service, unless they opt-out. It aims to give all professionals who work with young mums the resources they need to support the conversation about quitting and somewhere to signpost to for friendly and engaging information.
The main focus of the campaign is the website quitfortwo.co.uk which looks at the risks and myths surrounding smoking whilst pregnant. A range of videos on the website feature real young mums who successfully quit smoking when pregnant with the help of their local stop smoking service. A campaign leaflet is now included in information packs given to all pregnant women attending their first booking appointment.
Support the campaign
Resources were distributed directly to midwives, stop smoking services and health visitors. The leaflets (available to download below) appear in the booking packs new mums receive at their first appointments. Information about the campaign has also been sent to children's centres, GPs, pharmacies and partners across Lancashire and Cumbria.
Please download and use the campaign resources provided below:
Campaign briefing note
Social Media Toolkit
To download any of the following images to accompany your social media content, select the image, then right-click and save as.
Print resources
Quit For You, Quit For Two Videos
A series of videos to help mums-to-be find out about the benefits of quitting smoking for them and their baby, and the friendly support available to help them locally.
Quit for us app
When a mum-to-be has decided to start their quit journey, Lancashire County Council's Quit for Us app can help them stay smokefree. 
The savings game lets mums-to-be set a money-saving goal. They can fill in the diary, keeping track of how many days they have been smokefree and work towards buying something nice for them and their baby.
They can keep their fingers busy when those cravings hit, the name game lets them pick a name in a fun way! Swipe left to reject a name and swipe right to consider it.
They can even find out how big their baby is getting each week.
The app will be offered to pregnant smokers when they are referred to attend a session at their stop smoking service but can also be downloaded from the App Store or Google Play Store. See the app screen shots for further information.
Campaign posters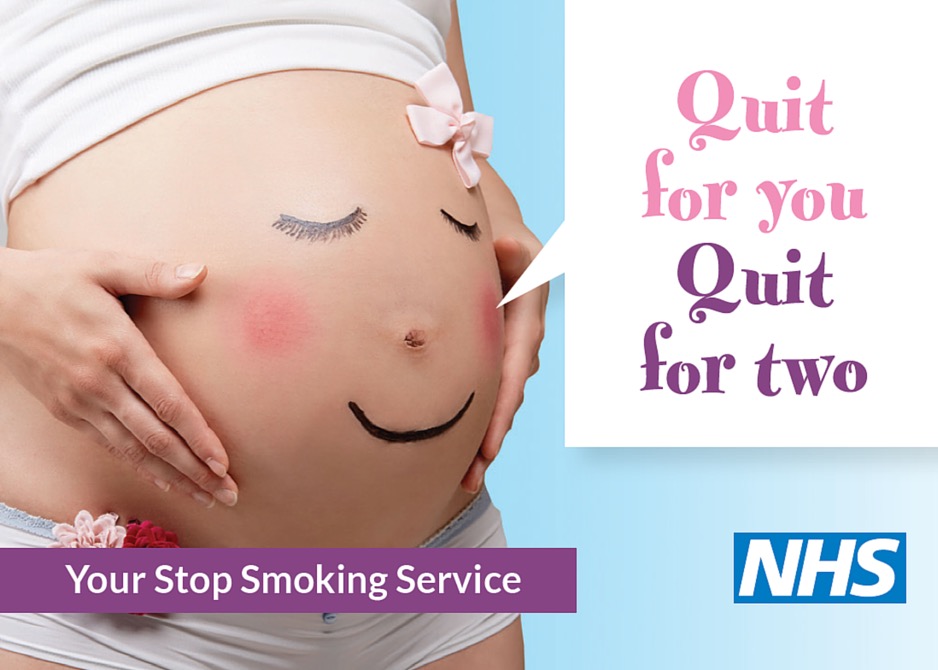 Click on the image above to enlarge
If you need any further information about this campaign or would like to request printed resources, then please email: marie.demaine@lancashire.gov.uk.