NHS health checks
Overview
Stay healthy for the ones you love
We want people living in Lancashire to be as healthy as they can be, so we want to work with organisations and groups right across the county to encourage people aged 40 - 74 to ask their GP for a free NHS health check if they haven't had one in the last five years or to attend if they are invited by their GP.
Visit the NHS website for more information about the national NHS health check programme.
Objectives
This campaign is not just about raising awareness of NHS health checks it is about increasing the number of people who actually have one. Our objective for the campaign is to get as many people as possible who are eligible to have an NHS health check to go and have one.
Support the campaign
Do you work with people in the 40 -74 age group? Could you encourage people to stay healthy for the ones they love? If so, please use the key messages from our campaign page to help support our health checks campaign.
Campaign posters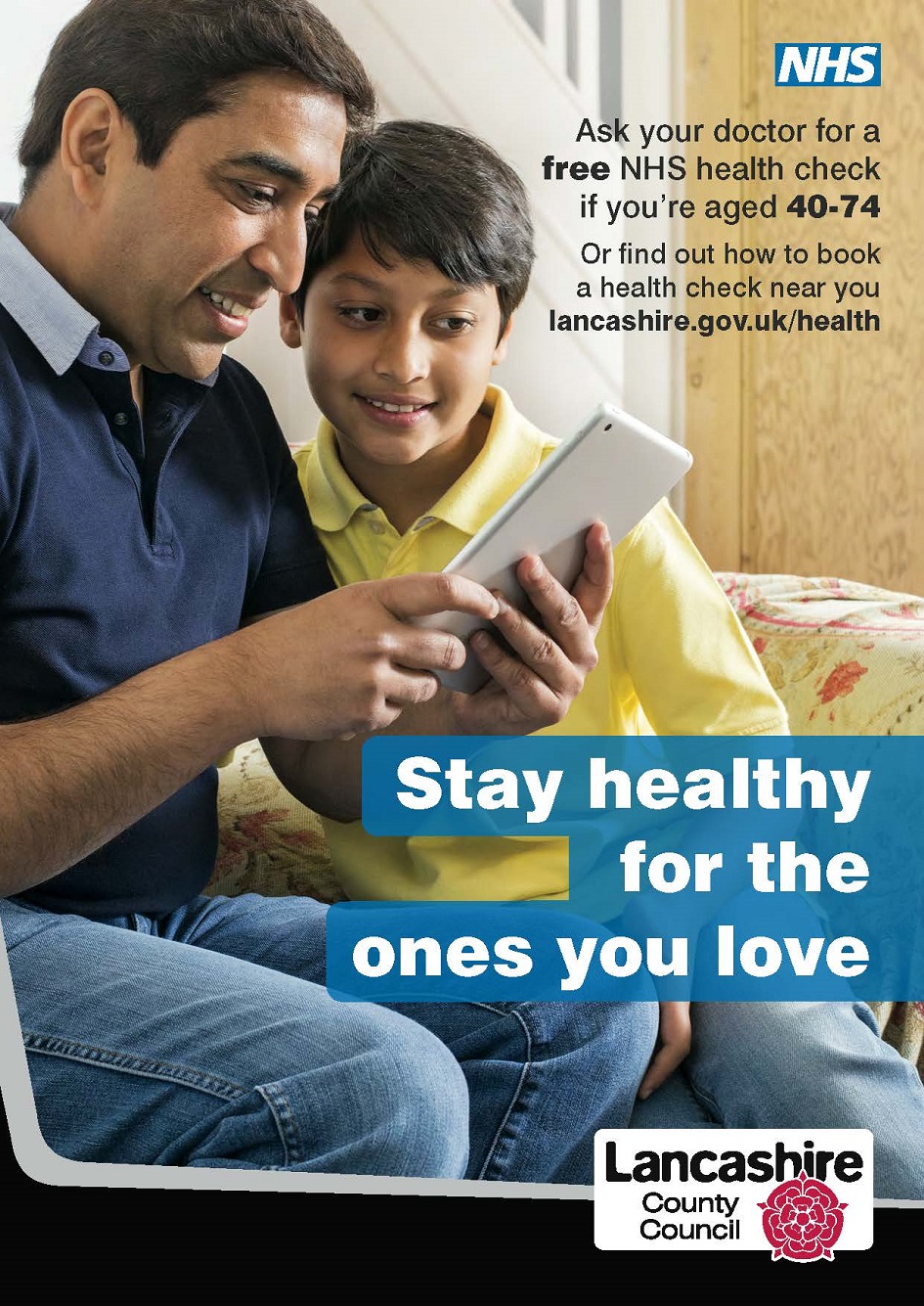 Click on the image above to enlarge
Download our campaign posters 
(PDF 1MB)