Flooding
Overview
Following Lancashire's experience of significant flooding in late 2015, Lancashire County Council launched a campaign to raise awareness of how people can be more prepared for flooding.
Most properties in Lancashire have the potential to be affected by flooding, whether from rivers, reservoirs, other watercourses or surface water. Many people are unaware that they are at risk of flooding, even if they don't live near open water.
When it rains heavily and for a long period of time, roadside drains can become overwhelmed by the sheer amount of water and overflow. There is simply nowhere for the water to go and this can sometimes cause a flood, stretching across whole streets, pavements and even into properties. Surface water flooding can happen anywhere and without warning during and after heavy rainfall or flash floods, making it much more difficult to predict.
The campaign focuses on the fact that although flooding can never be totally prevented, if you are prepared, the impact to people and property can usually be reduced.  It promotes self-help messages for those members of the public who have been affected by flooding in the past and those who could be affected in the future.
The campaign directs people to www.lancashire.gov.uk/flooding where they will find information and short animations designed to help people prepare for and deal with flooding.
Support the campaign
We have provided a range of materials below which you can use to support our campaign. You will find a leaflet, poster, short animation and instructional video and images to share on social media below.
Print Resources
Digital Resources
Find links below to embed the videos/animations on your website or to share them on you social media channels.
Social media
Help us spread the word about our flood awareness campaign on your online channels. 
Please share posts on Facebook and Twitter using the hashtag #LancsAlert.  To download any of the following images to accompany your Facebook posts, select the image, then right-click and save as. 
Facebook images
Use of images: The images in this toolkit must only be used in the promotion of this campaign and must not be used for any other purpose.
If you need any further information about this campaign then please email saf.munshi@lancashire.gov.uk.
Campaign posters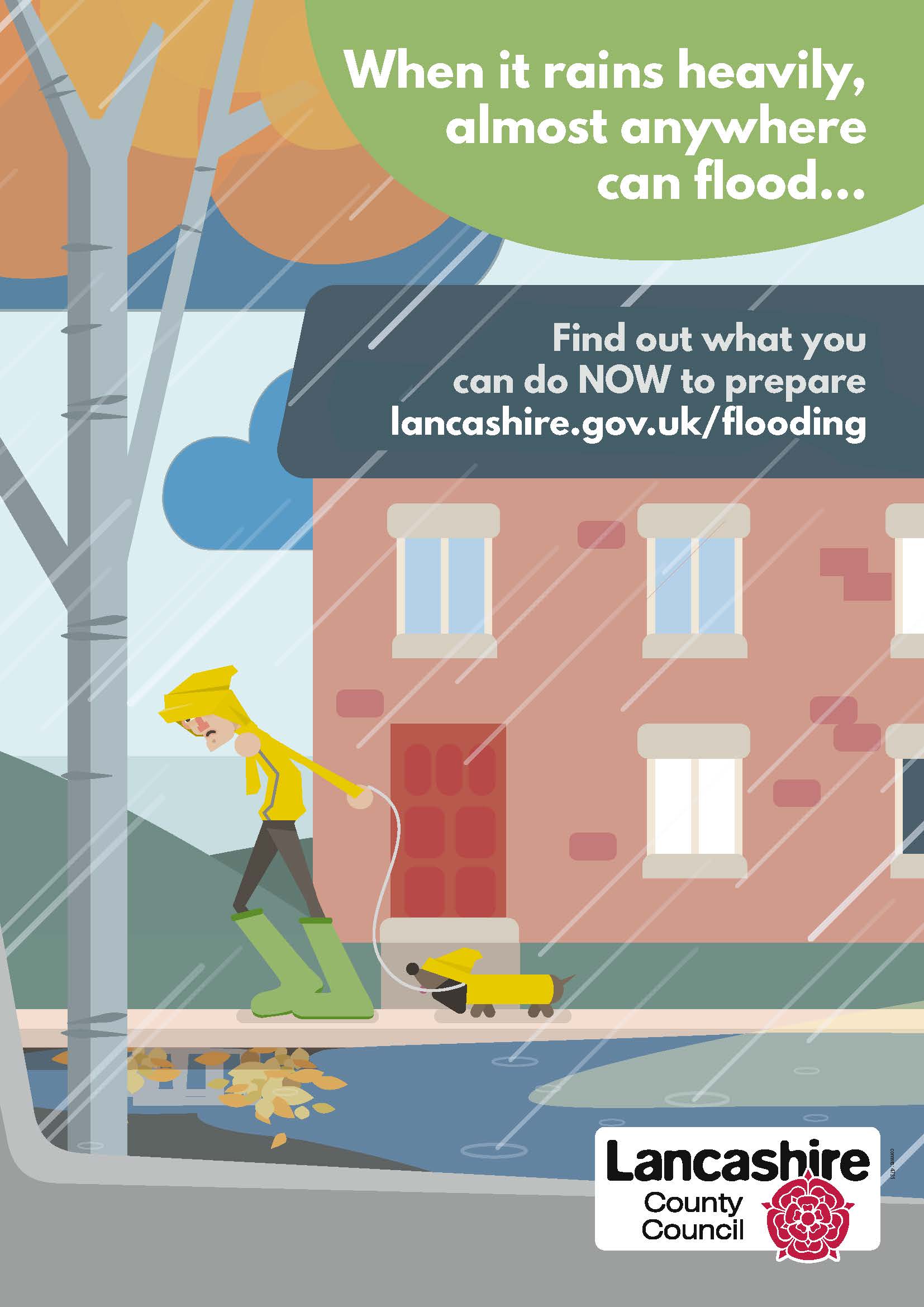 Click on the image above to enlarge
Download our campaign poster 
(PDF 228KB)
Social Media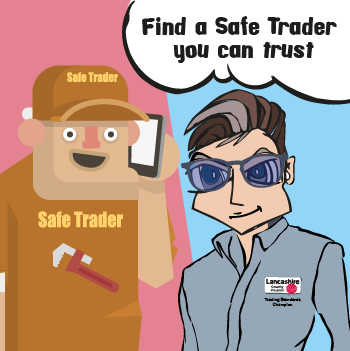 Like Scambuster Stan on Facebook – Lancashire Trading Standards' champion against counterfeit goods, scams and doorstep crime!
Looking for a reputable trader? – Find a Safe Trader you can trust.