Lancashire's 50 Books challenge
We're challenging Lancashire readers to read or listen to a book a week in 2018.
Following on from last year's challenge, we are keen to keep the conversation going. As before, we will be encouraging Lancashire readers to read, download or listen to a book every week.
There will be special promotions throughout the year offering new ideas to try or themes to link your reading to.
As before, we want to hear from you. What have you been reading? What did you think? Would you recommend it? Are you looking for inspiration?
We want all our book lovers across the county to share reviews and ratings on our catalogue.
Join the 50 Books challenge
The next themed promotion to support the 2018 Lancs 50 Books from September to November will focus on new writers and debut novels. Try out new writers but also read the first works of some renowned writers.
Groundbreaking - whether it be in the subjects they tackled, the era they captured or for the author's career. This list includes well known books from well-known authors but in each case it was their first published title. Find all the books on our Groundbreaking list.
Introducing - Try out new writers. All of which have been published within the past two years and are the author's debut novel. Find all the books on our Introducing list.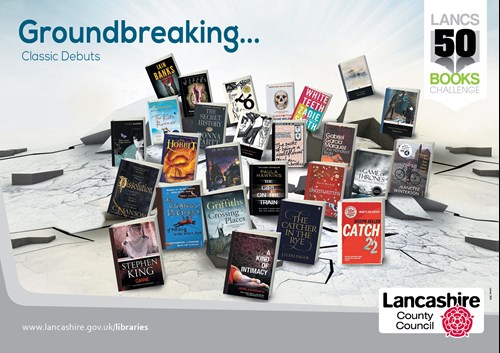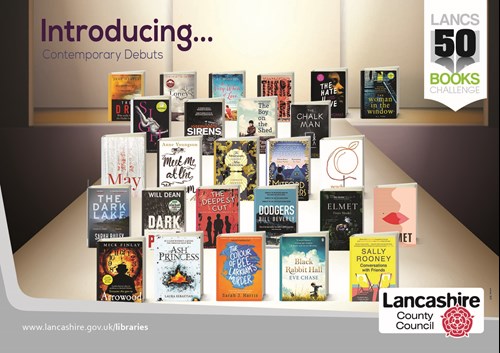 Follow the guide below to take part. Create Lists, write reviews and give star ratings to all the books you've read or listened to. 
You can also follow and share on Twitter using the hashtag #Lancs50books 
And post your comments and recommendations on our Facebook page @lancslibraries
Find the books
The top 20 reads of the 2017 Challenge.
Check our readers' growing booklists 
Find more books to read