Long-term conditions overview
Long-term conditions are those which are not expected to be cured in the short-term. However, the phrase can mean different things to different individuals, professions and organisations. Communicable long-term conditions such as HIV and AIDS are covered in other section of the website (please refer to the A-Z). This section covers the following non-communicable long-term conditions.
Cancer
Cardiovascular disease (including coronary heart disease and stroke)
Diabetes
Liver disease
Respiratory disease (including asthma and COPD)
Thematic JSNA for long-term conditions in Lancashire-14 
In 2013 we completed a thematic JSNA (PDF 481 KB) for long-term conditions in Lancashire-14. This focused on four preventable condition groups: cancer, cardiovascular disease, chronic respiratory disease and diabetes.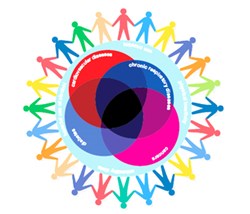 The priorities and goals are listed below.
Intelligence 

- intelligence for long-term conditions that it fit for purpose

Prevention - 

greater emphasis on reducing the prevalence and impact of long-term conditions

Urgent care - 

improving the management of care for people with multiple chronic conditions

Long-term conditions model of care 

- development of the LTC model of care

Empowerment

- empowerment of service users and carers
Summary reports
Long-term conditions summary reports for each of the six clinical commissioning groups in the Lancashire-12 area have been added to the web page for each CCG. There are also reports in the area profiles (health and wellbeing section) for each of the 14 authority areas.
Page updated April 2016