PASS Card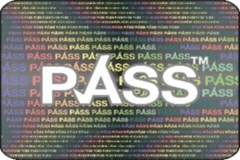 Trading Standards Services are working with Lancashire Constabulary on a joint enterprise to ensure that the PASS card becomes the preferred proof of age for the night time economy and we are asking licensed premises across the county to accept the PASS card as the key tool for age verification.
Our aim is to discourage young people from carrying and presenting passports and driving licenses as proof of age, thus reducing the number of valuable documents being lost within the night time economy and the associated offences of identity theft and fraud that can result. We would therefore like to see the PASS card used as the primary acceptable form of age verification.
Click here for more information on the National Proof of Age Standards Scheme
Verification of age
The possession of a PASS accredited card demonstrates that passholders age and personal details have been verified by the card issuer and that they are who they say they are! It is also the only scheme that is backed by the Government and the enforcement authorities such as the Police and Trading Standards.
Access to products and services
By producing a PASS card your customers should be able to obtain the products and services that they are legally entitled to, without embarrassment, particularly if they are fortunate enough to look younger than they are! The benefit of carrying a PASS approved card also means that your customers don't need to carry valuable documents such as driving licences or passports.
Notwithstanding the guarantees that the PASS system offers, there is no automatic right of entry to licensed premises nor is there an automatic right to service of alcohol. Entry is always at the discretion of the licensee for whatever reason he or she decides.