Every Action Has Consequences: 7-11 Age Group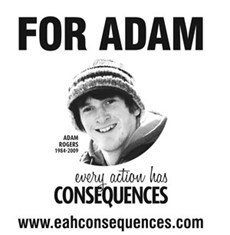 The Teachers Notes, Lesson Plans and Resources are included in this pack to help teachers use the materials. They are not prescriptive and Teachers may want to use them in a different way that lends itself more easily to their own teaching style.
The issues that come up may be different and go into wider areas. It is really important that you show them 'Adam's Story' – first.
The purpose of our work is very clear. We want young people to have better understanding of how to manage their anger, how to resolve conflict and how to look after themselves and their friends.
We also look at issues of alcohol and the law and alcohol and health.