Lower My Drinking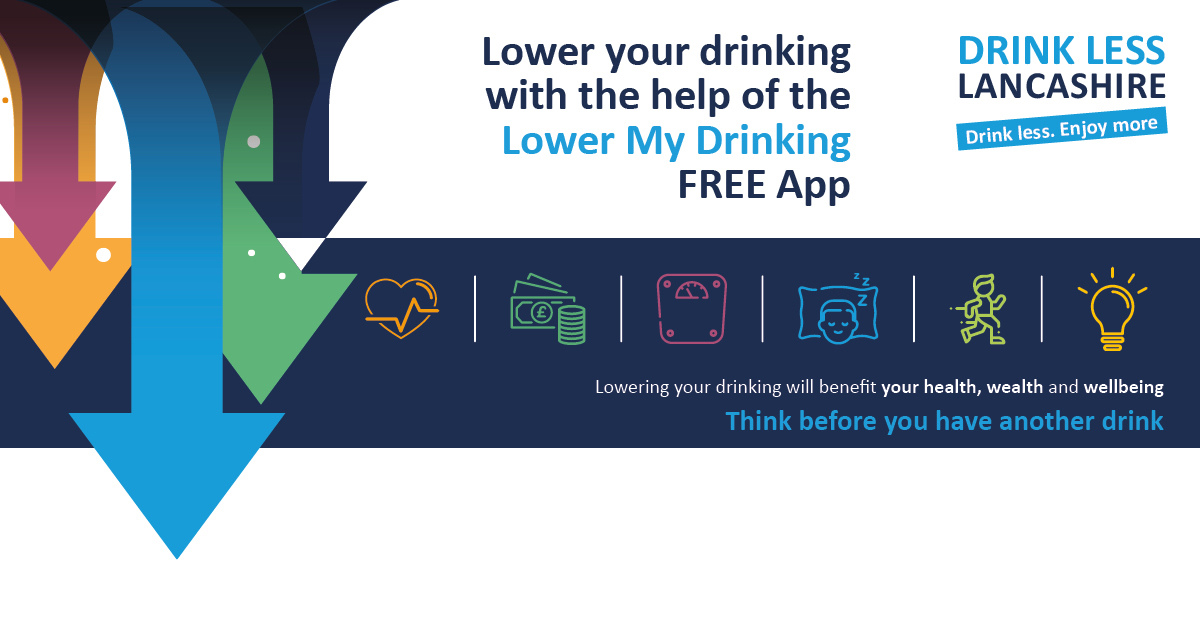 Lower My Drinking is an app which can be downloaded free by Lancashire County Council residents on both Google play and Apple store. Lower My Drinking aims to support those who are concerned about their drinking lifestyle and who want to reduce their recommended limit of 14 units a week or less.

Lower My Drinking will guide you to set your drinking goal. It will then help you achieve this by guiding you to:
• Track your progress towards your drinking goal
• Recognise all the gains you will make by cutting down
• Focus on what is really motivating you to reduce your drinking

As well as this, Lower My Drinking will show you the issues that could potentially cause you to drink more than is healthy for you and give you a set of proven skills you can use to address these.