Parent and child placements
There is an increasing need for parent and child placements in Lancashire and we need more foster carers who are willing to take on this type of placement. Parents live with their children in a foster carers' home. This enables them to stay together and develop a strong relationship at a crucial developmental stage in their lives.
The foster carer will support and offer guidance to the parent to develop their parenting skills in a natural, warm and nurturing family environment. Parent and child placements do not just accommodate 'mother and baby' and can involve supporting a mother and siblings, father and child or mother, father and child.
Allowances and support
Foster carers who take parent and child placements receive extra allowances, depending on the type of placement offered. As an example, weekly payments are currently £556 for one baby and a parent or £912 for two young children and a parent. We offer additional support to foster carers in managing the placement including:
Specialised training
A buddying system with another experienced parent and child foster carer
Increased visits from your own social worker and/or support worker
An out of hours' advice line which is answered by a qualified social worker
Thanks to the hard work of the foster carers and parents, many of our parent and child placements have been successful and families have been able to remain together, living in their own homes.
Get in touch
Interested in fostering with us? We'd love to hear from you.
If you'd prefer to speak to someone then give us a call on
0300 123 6723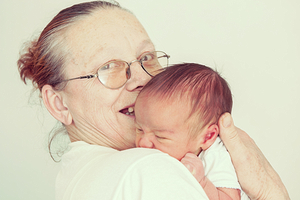 Barbara and Keith have been fostering for three years and recently started a parent and child placement, sharing their home with a mother and baby.
Read about their experiences or see all our fostering stories.