Sheila and John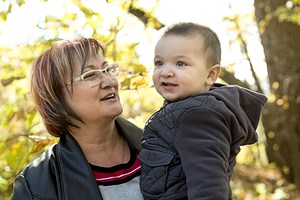 Sheila, aged 66 and John aged 72, have been fostering for 18 years. Sheila said:
"We started fostering because I had grown up in a poor area of Liverpool and had seen first hand how some families really struggled to look after their children. They often cared about them but just couldn't care for them.
"I waited until our two older children had finished university when I could afford to reduce my working hours to be available.
"There is nothing like fostering. It is the most rewarding job in the world in my opinion. I enjoy building a loving relationship with a child within which they can grow, develop and heal. They can then go on to make meaningful relationships throughout their lives. That to me is the greatest gift you can give a child.
"When a child is attached to you it is always difficult to say goodbye when they leave you. You will feel extremely sad. But the knowledge that you have helped them in such a profound way is something you keep forever, and after all that is what matters.
"Children who have been separated from their birth families have a tremendous amount of change and loss to cope with. Lots also have the legacy of neglect, abuse and abandonment to cope with as well. What we have learnt over the years is that each child has individual needs and so a different approach is needed each time. Often there is no easy fix, but with love, perseverance and a great deal of understanding and empathy you can certainly make a difference.
"Take the example of a child stealing food or eating until they are so full that they are sick. Why would they do that? Often it is because they have been so hungry and scared in the past and they cannot trust adults to provide for them, so they make the most of it while they can. Seen like this it is easy to find a solution. Make sure they always have access to healthy snacks and they will eventually trust that food will always be available to them.
"At first we thought that it would be just like bringing up our own children. We soon learnt that it is a very different task. You love them just the same but you are not their parents. You are part of a team of people whose job it is to make sure that they are happy, healthy and safe and reaching their full potential.
"The telephone rang the other day and it was an adoptive mum of two children we had fostered many years ago. She said they have been harassing her to arrange a date for a visit saying, 'Let's go to Sheila's, we always get creamy puds when we go'".