Nichola and Gary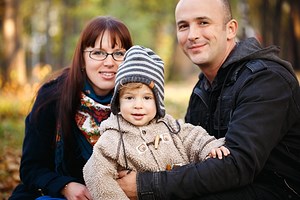 Nichola and Gary, both aged 35, have been fostering for five years. Nichola said:
"Our own children were growing but we still felt we had more to give, plus my job at the time was a nursery assistant so I knew I loved that role of looking after children.
"We both worked and were worried that this would be a barrier, but as long as you have flexibility with your work place it is not an issue. Also because we don't drive, we thought this may have stopped us, but it just meant we used public transport for meetings, contact and any medical appointments.
"We have cared for newborn babies who have been withdrawing from drugs, children who have suffered neglect or physical abuse, and children with special and complex needs including foetal alcohol syndrome (mental and physical problems that can develop if a woman drinks at any time during pregnancy). All these have been challenging at times, but this has been overcome by the support of my social worker and the county council's fostering team who are always at the end of the phone.
I love watching children progress in confidence and self esteem, and the feeling of pride when their relationship positively develops, it is such a rewarding role.
"I also like the training opportunities, support groups, and professional development opportunities, I feel like I am invested in.
"We have always had a very good relationship with birth families, this is evident in that the children we have looked after that have returned to their families keep in touch. Also the last little boy we fostered for over two years got adopted to a lovely family, who still keep in touch with us and we are invited to celebrate special times with them.
"It's great to be kept updated about the progress of a child we have looked after, he has got his happy ending and is thriving in his new family."