Kath and Dave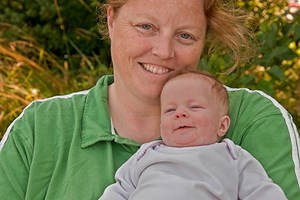 "I had been a childminder and nursery nurse but increasingly found that I was just form filling and I wanted to do something really positive which mattered. Fostering seemed like it would be more fulfilling but use my existing skills. My own children were getting older and we had a spare bedroom and I could be the main carer whilst Dave worked.
"We did quite a bit of research and contacted several agencies before deciding on our local authority as the private agencies are making huge profits and we didn't want to be part of that. We are currently caring for two little girls, half sisters, which started as a short term task centred placement but is now on a permanent basis.
"Fostering is ideal for me as it involves being spontaneous and doing fun things with children, but also has its professional side like training, and meeting other people, so you don't feel too isolated.
"I like almost everything about fostering, it really is the best thing I have done, and I've done lots of different jobs. I start the day with a spring in my step, each day is completely different and you never really know how it is going to go.
"Foster carers don't work set hours, you are working all the time and also thinking about the children all the time too. I like the way you can set your own agenda and offer the children what your unique family has to offer. Whether you like sports or quieter pursuits, whether you have a big family or little, if you like pets, whatever you are interested in, you can bring all your talents and interests into your fostering role.
"I like the satisfaction of knowing you've allowed a child to do something they never could have done if they weren't with you, like winning a reading prize, or going on holiday. I love cuddles when you get them! Even when things are hard it is still rewarding when you make some progress, no matter how small.
"One of our nicest fostering memories was when we told the oldest child in our care that the 'wise judge' had decided she could stay with us until she was grown up. She beamed as she replied 'I'm so happy my smile won't go away'."