Amanda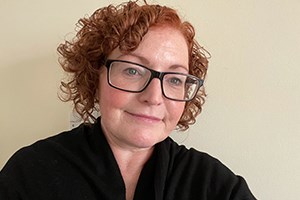 I'd wanted to foster ever since my own children were little. I could see them growing up, becoming more mature, independent, self-sufficient and happy. I wanted that for other children too, but my life wasn't stable enough at the time and I wasn't sure that I would know how to do it. That self-doubt continued every time I thought about fostering, so I just got on with my life. Then one day I realised that I'd gained loads of experience and knowledge working with teenagers, but still didn't feel like I was making a difference. I knew then that I needed to foster young people. That was over 6 years ago, and I've been fostering teens with Lancashire County Council ever since.
I'm not going to say that it's all been easy, but it has been incredibly rewarding. I thought being single would hold me back, but it hasn't. It has been a massive learning curve though, I had imagined it would be like bringing up my own children. I thought that having their own room, good food and love would be enough, I soon realised it wasn't, because they had been through so much in their short lives, more than I could ever have imagined, that they needed me to believe in them even when they didn't. They needed me to be the calm, reliable one when their feelings were overwhelming, they needed to be unconditionally loved and valued when they felt unloved.
The support given by other foster carers and professionals is invaluable especially when you are dealing with teenagers self-harming or going missing. So now I am able to see these behaviours for what they are, a cry for help when they don't have the words or know that they deserve your love. Having teens in my home hasn't been all hard work though. I have loved the joking and fun, the new understanding of rap music, the company watching a scary film but most of all, I have loved the feeling that I am making a difference. And letting them know that they have made a positive difference to me. 
Get in touch
Interested in fostering with us? We'd love to hear from you.
If you'd prefer to speak to someone then give us a call on 0300 123 6723