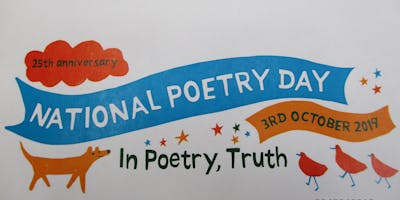 Parbold Library Poetry Group Members meet the 3rd Thursday of every month. To celebrate National Poetry Day on 3rd October, together they have created an exhibition of work which led or inspired them to write or enjoy poetry. Come along and take a look, be inspired and perhaps join the Poetry Group.
All welcome, no booking required.
This is a non-bookable event, don't get a ticket, just turn up on the day.
Please note, you do not need tickets for this event. Registering for a ticket will not guarantee you a place and no updates about the event will be emailed to you.
For more information, please contact us