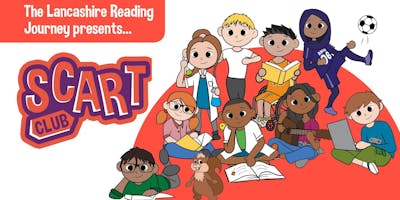 Are you looking for something fun to do over Summer? Why not come along to the library and sign up to the SCART Club Challenge. You'll be able to discover all about the different tasks you can try, from drawing your favourite character from a book to visiting a museum or park or coming to one of our fun events over Summer. We will look forward to seeing you! 
Children 4 years and over accompanied by an adult welcome.
No booking required.
For more information, please contact us